Splatoon 2 is arriving on Nintendo Switch this July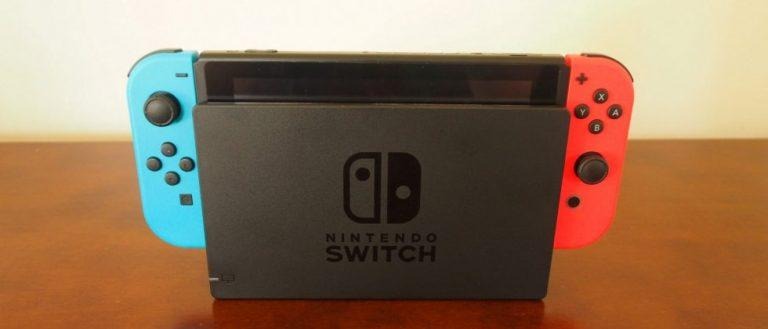 Splatoon 2, the sequel to Nintendo's hit Splatoon game, will be arriving on the Nintendo Switch this upcoming July, the company has announced. The game's release on July 21 will coincide with the release of Splatoon 2 amiibo figures, of which the company says it'll be making Inkling Squid, Inkling Girl, and Inkling Boy available. Joining these announcements is a new Salmon Run mode coming in Splatoon 2.
The first game in the series, Splatoon, was released in 2015 and went on to be a hit for Nintendo, giving kids and those who enjoy fun games a way to sharpen their digital shooting kids, minus the gore and death. Nintendo announced the sequel to this game today, saying it will be making its way to the company's new console, the Switch.
#Splatoon2 rolls on to #NintendoSwitch July 21, and the new Splatoon 2 amiibo figures release that same day. pic.twitter.com/AxklTl3t5e

— Nintendo of America (@NintendoAmerica) April 12, 2017
Gamers can expect the same bright, colorful inky fun experienced in the first game, as well as a new Salmon Mode, new weapons, and the ability to play locally or online in a multiplayer game. The amiibos will help introduce a new element of style to the game's character, as well. Nintendo says gamers will be able to dress their inklings up in new styles, and the amiibo figures will remember those styles.
The amiibo, as Nintendo's tweet above points out, will be available on the same day that Splatoon 2 releases: July 21. Pricing isn't clear at this point, nor whether quantities will be sufficient enough to avoid the backlog and high eBay prices of amiibo figures from the past.
Of course, you'll need a Nintendo Switch console to play the game, and getting ahold of one may be a bit tricky (if you're looking to pay retail price, that is). The console launched about a month ago, but many stores like Best Buy list it as sold out, and the consoles being sold by private parties are often done so at a large markup — in some cases they're priced twice their $299.99 MSRP rate. Reserving a unit at a retailer that takes such reservations is your best bet, but otherwise you'll have to be patient until inventories improve.
It's a scientific fact that new #Splatoon2 series amiibo figures will be released – Inkling Girl, Inkling Boy, and Inkling Squid. pic.twitter.com/q6xfpJmG24

— Nintendo of America (@NintendoAmerica) April 12, 2017