Spike TV Launches Bellator MMA App For iPhone And iPad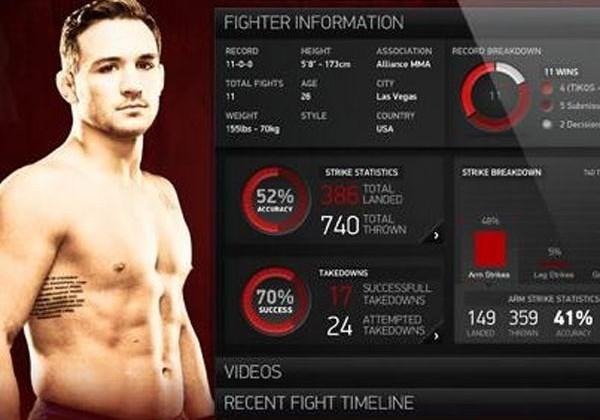 If you're a fan of mixed martial arts and enjoy watching Bellator MMA on Spike TV, a new app has launched offering a co-viewing experience for fans. The app is simply called the Bellator MMA app and is available for the iPad and iPhone. The app is available at no cost on the App Store right now.
The app works in concert with live Spike broadcasts of fights giving fans real-time fight data that is only offered through the app. The app promises to make the viewing experience more immersive giving viewers the ability to track fighter analytics and participate in the on-air broadcast. Spike says fans can act as "The Fourth Judge" and score rounds with the help real-time statistics powered by CompuStrike.
CompuStrike is a service that provides data in 26 categories from arm strikes to submission attempts. Users of the app will be able to have their opinions known during the live telecast. The results of user polling from the app will be announced during the broadcast along with rulings from the official judges. The app also allows you to learn more about your favorite fighters.
The app offers historical statistics for every fighter in the series, pre-fight fan pics, favorite fight of the night polling, and more. Other features include exclusive videos and robust fighter biographies. The Bellator MMA fights air live every Thursday night at 10 PM Eastern.
[via Bellator]