Spider-Man: Far From Home trailer debuts Jake Gyllenhaal's Mysterio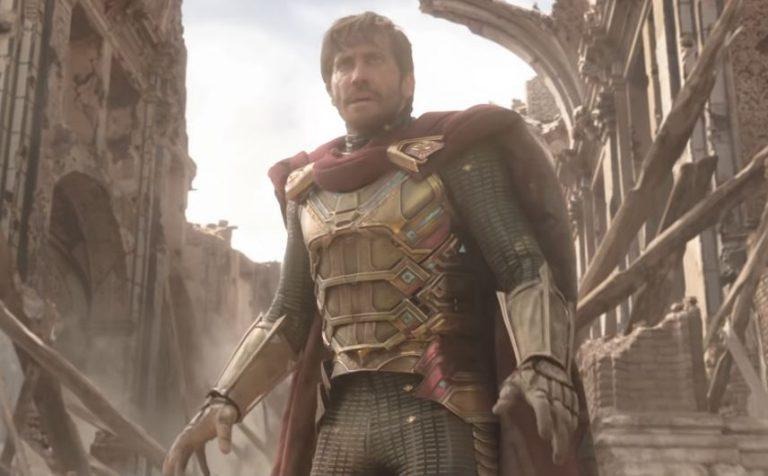 Even though we still have nearly half a year to wait before the next Spider-Man movie arrives, Sony has decided to get the hype train rolling early. Today, it debuted a new teaser for Spider-Man: Far From Home, and with it comes the first film appearance of one of Spider-Man's oldest foes, Mysterio. If you enjoyed 2017's Homecoming, you'll definitely want to give this trailer a watch.
In typical Sony fashion, this isn't so much a teaser as it is a full-blown trailer, clocking in at almost three minutes long. In it, we see Peter Parker preparing to spend his summer vacation in Europe with his classmates and choosing to leave his Spider-Man suit back in New York. He rationalizes the decision by saying that "Europe doesn't need a friendly neighborhood Spider-Man," which of course means that it will.
It isn't long before the film's antagonists, the Elementals, show themselves and start ruining Peter's vacation. Nick Fury and Peter Parker finally get formally introduced, and we see Jake Gyllenhaal's Mysterio appear to help Spidey fight off the Elementals and protect his friends. In short, there's a lot happening in this trailer, so check it out for yourself above.
It's interesting to see Mysterio fighting alongside Spider-Man instead of against him. Spider-Man, of course, has been forced to team up with villains plenty of times throughout his long comic book career, but it seems that Sony is giving us a twist on Mysterio's origins with Far From Home. Whatever the full story behind Mysterio's heroic turn is, it'll be interesting to see it all play out when Far From Home finally releases.
Unfortunately for everyone who's excited for the movie now that its first trailer has dropped, we've got quite some time before that premiere happens. Spider-Man: Far From Home isn't scheduled to release until July 5, 2019, so there's nearly six months left to wait. That six month gap gives Sony plenty of time to market this new movie hard, so we'll expect to see a lot more about Far From Home soon.