Spider-Man: Edge of Time E3 trailer and screens appear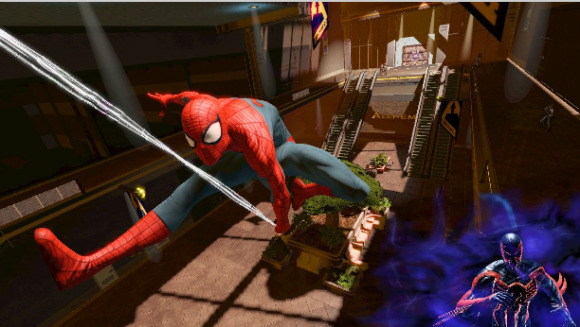 Spider-man and those acrobatic moves we all love has reappeared and is ready to hit the streets for battle. Teasing us with a few screenshots and a trailer from E3 2011. They look to have added a pretty great storyline to Edge of Time and even tease us with comments like "What happens after you die, in my case you're about to find out." Sounds pretty exciting.
With a stunning story about the world coming to an end with time running out to save it, and maybe even Spidey dying at some point this one looks to be a thriller from start to finish. We will be reporting on all things E3 for the week so stay tuned to SlashGear and our E3 2011 Portal for all the information. We have found a few screenshots of this upcoming game showing some pretty exciting looking powers, as well as stunning visuals. Check out the video below.
Get ready for some action and adventure because this next release of Spider-man looks to have plenty of it. Check out some of the in-game screenshots below in the gallery.
[via Joystiq]