Sphero SPRK+ robo-ball to get kids rolling with programming
Analysts, researchers, and even governments believe that IT jobs will still be en vogue by 2020, but the number of jobs will outnumber the roster of students capable of filling those openings. That's why a lot of companies and programs are trying to start kids young by introducing them to the world of computers and robotics, in the form of games, of course. One of those is Sphero, which is releasing its new and improved SPRK+ robot ball (ro-ball? ballbot?) and updated Lightning Lab app to get kids developing apps at a very early age.
As the name implies, this isn't Sphero's first SPRK robot. SRPK+, however, is a significant improvement that it probably deserves to be called "SPRK 2" instead, except SPRK+ sounds and looks cooler. The ball is now equipped with Bluetooth SMART to make pairing or connecting as easy as "tap to connect". The ball is also now armored in a scratch resistant shell to better survive the imagination and creativity of kids.
Like its immediate predecessor, the SPRK+ still features inductive charging, a variety of sensors, LED lights, and waterproofing.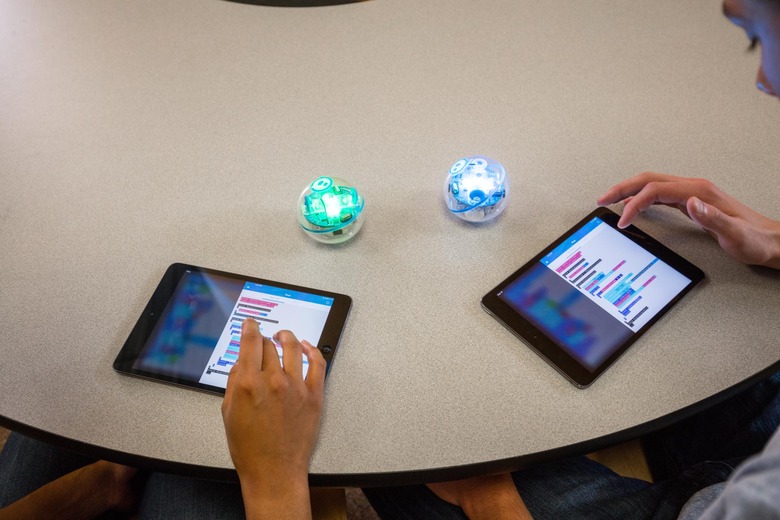 But a SPRK, plus or not, doesn't have much spark without the Lightning Lab app, which is what opens the door for more fun. And education, of course. The updated app now feature 150 additional hands-on learning activities focused on STEAM (science, technology, engineering, arts, math) topics. And the little programs that kids can code on the Lab can be shared with other SPRK+ users, turning the little darlings into little app developers.
The Sphero SPRK+ itself is now available for $129 on the company's online store. The Lightning Lab app is offered as a free app and upgrade for iOS, Android, and Amazon Fire.