Sphero says goodbye to BB-8, Spider-man, Disney-licensed toys [Update]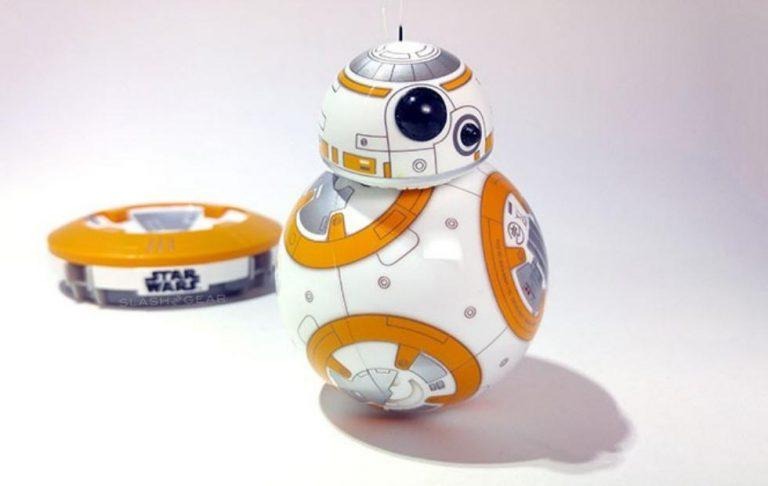 Sphero already earned a reputation among tech-savvy consumers early on but its name really went mainstream when it came out with the official BB-8 robot. It was, after all, a match that seemed destined by the Force. The success of that deal with Disney saw other characters come to robotic life, including Lightning McQueen and even Spider-man. Unfortunately, that profitable partnership is coming to an end because these toys have cost the company more than they're worth.
That might be a surprising revelation given how popular those products were, especially BB-8. Their popularity and profitability, however, were deeply tied to their franchises. They'd pick up every time a new movie comes out, for example, but would quickly nosedive after.
Sphero was also taking a look at long-term use of the toys. While BB-8 reportedly sold millions, almost all of them sat unused on shelves after the first year or so. In contrast, Sphero's other non-licensed robot toys would actually increase in use over time.
That's not actually surprising since Sphero's main product line are programmable robot balls. They're functionality and use are nearly limitless, depending on the capabilities that Sphero adds in each firmware update. In contrast, BB-8, Spider-man and the rest of the Disney-licensed gang don't have much use at all beyond a very narrow set of skills.
Perhaps Disney is partly to blame. In addition to taking a cut of profits, it may have puts limits on what Sphero could allow the robots to do. A programmable BB-8 or Spider-man would undoubtedly continue to sell well but it would be "out of character". Whatever the factors that may have been involved, one thing is definite. Sphero will no longer be making new licensed toys and will focus its resources on what it does best: making robot balls.
Update: Sphero gave us the following statement on the licensing decision:
At Sphero, our goal is to keep kids learning through the excitement of play. Through our Disney partnership, we were able to develop robots that allowed iconic personalities to come to life. As we develop a roadmap for the future, Sphero products will continue to build on our successes, expand interactive play and STEAM learning efforts, while keeping products accessible for all ages.

In today's world, we know STEAM education is more important than ever. There's a huge opportunity to inject our technology into this field to teach kids crucial real-world skills, through fun, interactive learning. Sphero robots are currently in 20,000+ schools and in many more homes; our vision is to bring coding into every classroom and living room.

In 2019, we will not be renewing our Disney licenses. We're looking forward to a future of many new products that continue to encourage STEAM learning through play. Look for a new product to be announced at CES that inspires creativity and taps into the A of STEAM learning.