Spectrum ZX Laptop - blast from the past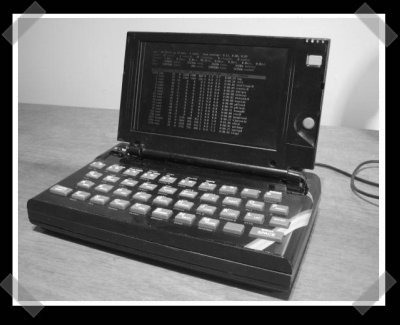 I am no computer historian but when the two computers that made up this beast are referred to as old and older, its pretty obvious this stuff is old. So some guy took a Spectrum ZX and a Toshiba Libretto 110 and smacked the two together.
The Toshiba Libretto is one of the first x86 notebooks ever made and the Spectrum ZX looks reminiscent of a Commodore 64, but possibly older. He kept the mainboard and screen of the Toshiba but used everything else from the Spectrum ZX.
In order to get the ZX keyboard to work with the Libretto motherboard he created a passive adapter circuit since they were both matrix keyboards that was sufficient. It looks like a pretty cool project I only question its usefulness.
[via hackaday]