Speakal announces iPig docking station; it's no oinker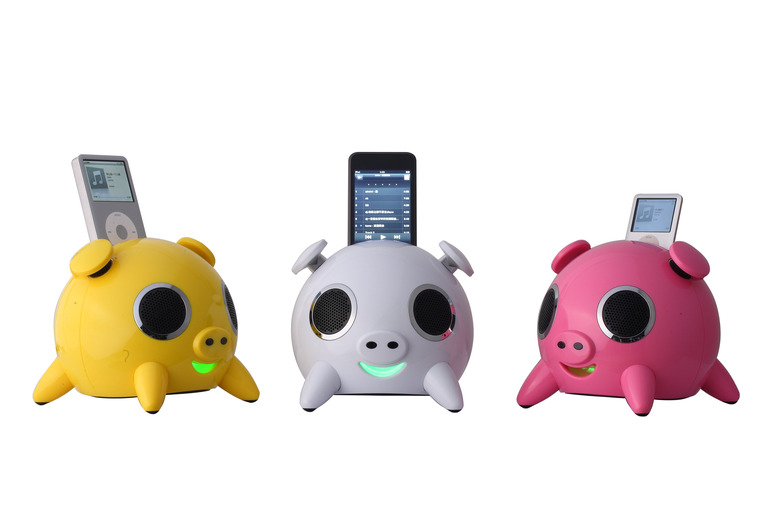 If you're looking for a unique way to dock your iPod, the iPig from Speakal is the way to go. Announced today, this cute little piggy packs a serious punch and isn't like every other docking station on the block. This one really delivers.
The obvious difference between this dock and others is its unique pig shape. However, the differences delve into this dock's functionality as well. With 4 speakers, a 4" subwoofer and 25 watts, you won't have to suffer through tinny-sounding music. No, this pig can rock and is designed for 360 degree sound distribution with a Hi-Fi Amplifier, airflow optimizer, high sound stabilization, adjustable bass control and bass reflex technology.
And while it's designed for the iPod, the iPig is highly versatile, coming with many cradles and a auxiliary 3.5 mm jack to hook up almost any device, from gaming consoles to PCs. You can adjust the volume by touching the pig's ears and it won't rattle on your desk due to rubberized feet. Plus, the iPig is green, so he won't leave much of an environmental footprint, either.
The iPig comes in three colors: white, yellow and pink and retails for $139.99.