SpaceX's rescheduled rocket launch will be held this afternoon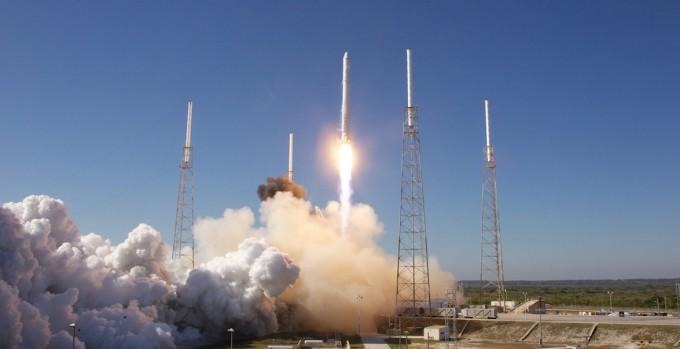 SpaceX continues to make progress on launching its rockets and attempting to land them on a floating platform at sea. The Elon Musk-founded company was supposed to conduct its second launch of the year this last week in order to send a SES telecommunications satellite into orbit, however it was delayed two times. The second attempt, was to take place on Thursday, but was called off just minutes before the launch time. Now SpaceX and SES have confirmed a new attempt, taking place later this afternoon.
The original scheduled launch was to take place on Wednesday, but it was pushed back a day due to inclement weather conditions. Thursday's weather was perfect, however problems with loading the rocket's liquid fuel caused the launch to be scrapped less than 2 minutes before take-off.
SES and SpaceX have now confirmed the new launch time via Twitter, revealing that it is scheduled for Sunday, February 28th, at 6:46 PM Eastern, or later this afternoon, from Florida's Cape Canaveral Air Force Station. Third time's got to be the charm, right? In the event this attempt is also delayed, the rocket company is planning for Monday to be a backup launch day, as the weather is also expected to be clear.
This mission sees SpaceX tasked with delivering a SES-9 communications satellite into space, which then provide internet, TV, and mobile services to 20 Southeast Asian nations. The agency will of course make another attempt at landing their reusable Falcon 9 rocket, however even before this week's launch delays SpaceX wasn't feeling confident about a safe return home.
SOURCE: SES/Twitter