SpaceX Starhopper Starship makes one small hop for mankind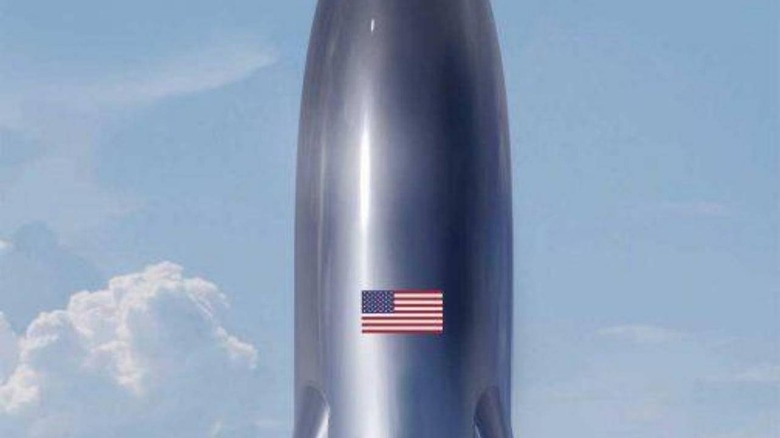 Having nailed down Falcon 9 launches and landings, Elon Musk's SpaceX is setting its sights on the next literally big thing. Before its stainless steel Starship could take to the skies, however, its test version needs to make a few hops first. That first hop just took place at Boca Chica, Texas and the Starhopper survived to tell the tale, opening the door for future ground hops before the big suborbital one.
It might have been just a test firing of a rocket but SpaceX's recently concluded test is a historic one on two accounts. For one, it is the first time a rocket engine has been fired at the new Boca Chica launch facility, something nearby residents may be celebrating or bemoaning. Security has been very strict around the Texas site and residents have been informed of road closures during that period.
It is also the first firing of a Raptor rocket on the Starhopper. A rocket, singular. The final Starship will be lifted by three or more of SpaceX's newer and powerful engines but the first few rounds of tests will only involve one Raptor on the Starhopper.
That's also the reason why Musk described the test hop as more of ground hop. The more technical term would be a tethered hop, as the rocket barely rises a few inches off terra firma. A suborbital hop would require all three engines.
Starhopper completed tethered hop. All systems green. https://t.co/0m5Bm5slD2

— Elon Musk (@elonmusk) April 4, 2019
The next question now is when the next hops will be. Musk has set an ambitious goal of the Starship, which will require more Raptor rockets, making its first orbital flight next year. But that also requires that SpaceX finish the development of its Super Heavy booster that will carry the Starship on its back.