SpaceX Starhopper makes another successful UNtethered hop [UPDATE: Further detail]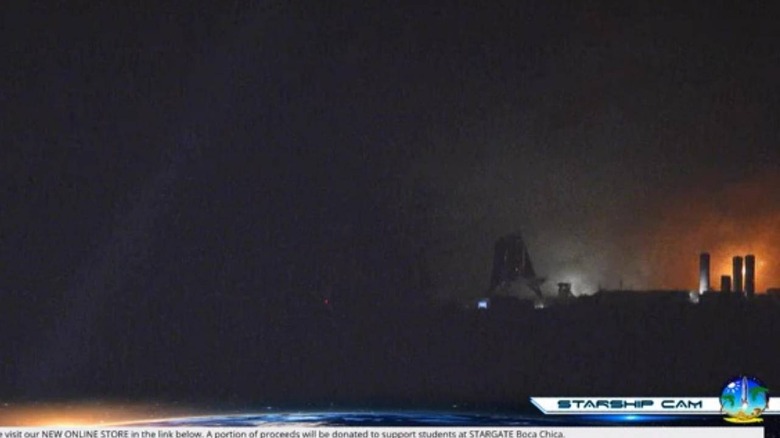 One small hop for mankind isn't enough, especially when you're supposed to make epic leaps to take humanity to Mars and beyond. SpaceX's dream of colonizing the Moon and Mars will depend not on the Falcon 9 but on a more powerful kind of rocket. But even before the Starship can make its historic maiden voyage, its prototype needs to survive a number of tests first. Fortunately for SpaceX, the Starhopper finally delivered that yet again.
Named for the small hops it would be making, the Starhopper is meant to test the more powerful Raptor rockets that will push the SpaceX Starships farther than any Falcon 9 could reach. Despite the more powerful push, these rockets are meant to land back down vertically, ready to be used again and again. Presuming they don't explode, of course.
The Starhopper made its first successful tethered hop in April but once is never enough for this kind of venture. Unfortunately, the past few days haven't been favorable to what CEO Elon Musk jokingly referred to as a water tower. Last week, the Starhopper was engulfed in flames but survived to make another try.
It almost didn't, at least for the July 24 schedule. But after aborting that launch, SpaceX tried again with more favorable results. The Starhopper lifted off the ground, hovered in the air for a few seconds, and then landed back on the ground. SpaceX hasn't yet released photos or videos but the folks over at Spadre.com recorded the brief moment from a distance.
There will, of course, be more hops to make in the months ahead. The next prototypes will be outfitted with not one but three Raptor rockets to take it closer to the end goal. Musk is expected to present changes to the initial Starship design not long after that.
UPDATE noon, July 26, 2019: The bit in the title about "tethered" should actually have read "UNtethered!" Thanks Joe! This was the first SpaceX Starhopper untethered flight – and since this article was first posted, SpaceX has released official info, photos, and video.
Drone cam pic.twitter.com/gVdMrMgUZq

— Elon Musk (@elonmusk) July 26, 2019
The Starhopper lifted up around 65 feet in the air – that's around 20 meters – before landing back down safely. Musk suggested that the next move will be another untethered Starhopper flight. That'll be an attempt to reach 10x the altitude reached by last night's launch test.