SpaceX reveals what caused Crew Dragon explosion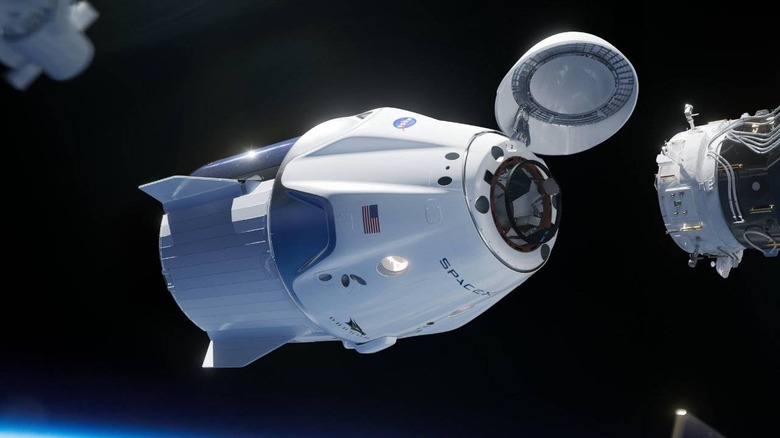 In late April, the SpaceX Crew Dragon suffered an 'anomaly' during a Crew Dragon engine test in Cape Canaveral, resulting in smoke and speculation. The company soon confirmed that the explosion had destroyed the Crew Dragon and now it is back with more information about what went wrong. A leaking component, according to the company, likely set off a series of issues that led to the explosion.
READ: SpaceX: Crew Dragon was destroyed in April test explosion
The engine test took place on April 20, during which time SpaceX was testing the Crew Dragon's In-Flight Abort test vehicle in its Landing Zone 1. The 'anomaly' took place during a test of the Crew Dragon's high-pressure bi-propellant propulsion system's eight SuperDraco thrusters.
It was during the final test that officials believe the issue happened around 100ms before the eight thrusters were ignited. A liquid oxidizer called nitrogen tetroxide (NTO) was able to enter the high-pressure helium tubes due to a leaking component.
An NTO slug ended up being punched through a helium check valve at high speed, causing the titanium valve to structurally fail. Given the high-pressure NTO environment, SpaceX says the check valve then ignited, resulting in an explosion. 'It is worth noting that the reaction between titanium and NTO at high pressure was not expected,' SpaceX said in a blog post.
The private space company detailed how it will prevent this particular problem from happening in the future:
SpaceX has already initiated several actions, such as eliminating any flow path within the launch escape system for liquid propellant to enter the gaseous pressurization system. Instead of check valves, which typically allow liquid to flow in only one direction, burst disks, which seal completely until opened by high pressure, will mitigate the risk entirely. Thorough testing and analysis of these mitigations has already begun in close coordination with NASA, and will be completed well in advance of future flights.
The investigation was conducted by an Accident Investigation Team composed of officials from NASA, NTSB, and FAA, among others.