SpaceX Private Space Missions Are Coming: Here's What We Know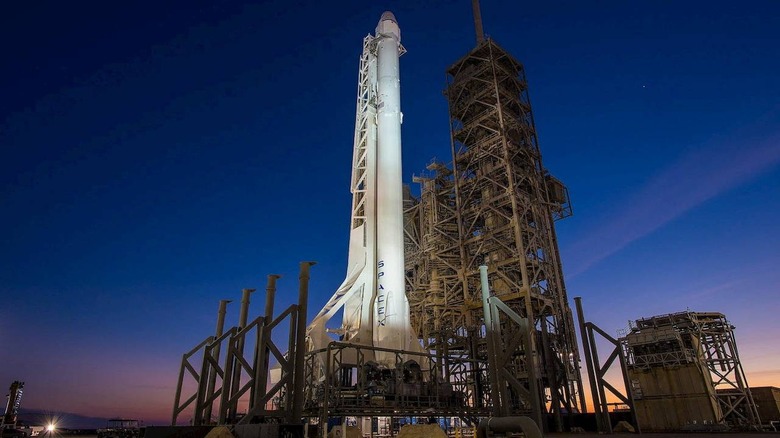 It may not be long before we see SpaceX's Dragon capsule and Falcon 9 rocket shuttling private citizens into space. Today, Space Adventures announced a new partnership with SpaceX that will see the two teaming to offer a trip to space for up to four private citizens. SpaceX, it appears, will be providing the rocket while Space Adventures will be booking the space tourists.
Space Adventures' announcement was rather slim on details today, with the company only saying that this trip would be available for up to four people. Assuming there are four private citizens who are interested in the trip, Space Adventures says that this "will be the first orbital space tourism experience provided entirely with American technology."
For more details on the mission, we turn to CNBC, which was able to squeeze some more information out of Space Adventures. The company says that the mission will launch sometime between "late-2021 to mid-2022." It'll last for five days, with Space Adventures also saying that riders will need to spend a few weeks in training, though we're not sure what that means.
We also learned that the mission will be a free-flyer one, meaning that instead of trying to dock with the International Space Station, the Dragon capsule will simply orbit the Earth. Space Adventures didn't reveal pricing for the mission, but this seems like one of those things where if you have to ask how much it costs, you probably can't afford it in the first place.
So, there you have it: in addition to the work SpaceX is doing with NASA, we may soon see it offering private trips into space. Hopefully we'll learn more details about what Space Adventures and SpaceX plan to do soon, so stay tuned.