SpaceX launches first rocket since explosion, deploying satellites & landing successfully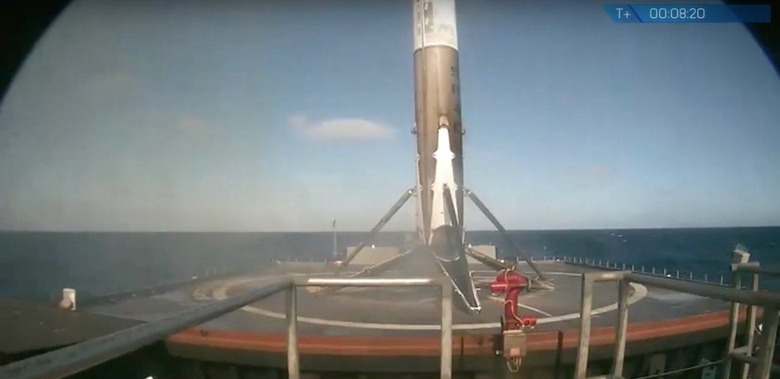 A round of congratulations are in order for SpaceX, as the Elon Musk-led agency successfully returned to flight on Saturday with the launch of a rocket that delivered 10 satellites into orbit, followed by a first stage booster landing atop a drone ship in the Pacific Ocean. This was SpaceX's first launch in over four months, following the August launchpad explosion of their previous rocket in Cape Canaveral, Florida.
The Falcon 9 rocket departed just before 1:00PM ET on Saturday from California's Vandenberg Air Force Base, launching 10 communications satellites into orbit for the company Iridium. Afterwards, the rocket's first stage returned to Earth to land upright atop a floating platform off the California coast, marking SpaceX's seventh successful landing.
The launch was one of the most important for the private space agency, as it was their first return to operations since their prior accident, in which a rocket mysteriously exploded without warning, had left them grounded until now. While the company lost one of their Falcon 9 rockets and its payload, a $200 million communications satellite, they managed to identify the cause and take precautions to make sure it doesn't happen again.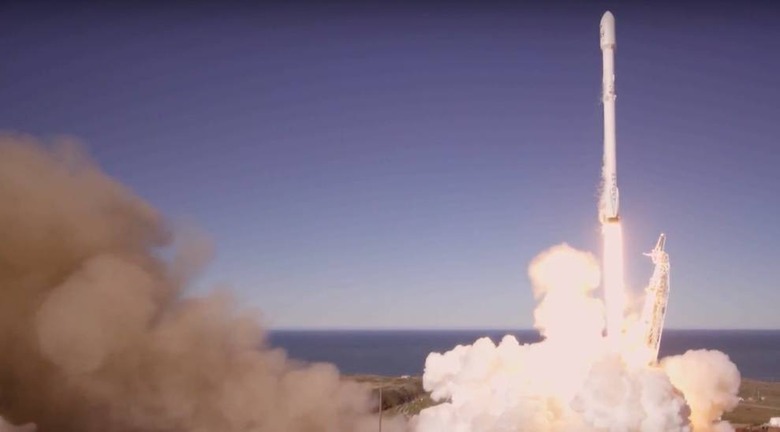 This all took place in the span of just four months, an even shorter turnaround than the six months it took SpaceX to return to flight following a rocket explosion in June 2015. This flies in the face of the nine months to years it has taken other companies to recover from the loss of a vehicle.
Once SpaceX closed its investigation into the accident, the Federal Aviation Administration accepted their results, and in turn gave the company a license that covers the seven launches need to put 70 satellites into orbit for Iridium. Saturday's launch was the first, with the remainder to take place throughout this year and next.
SOURCE SpaceX