SpaceX lands 11th rocket following first launch of reused Dragon capsule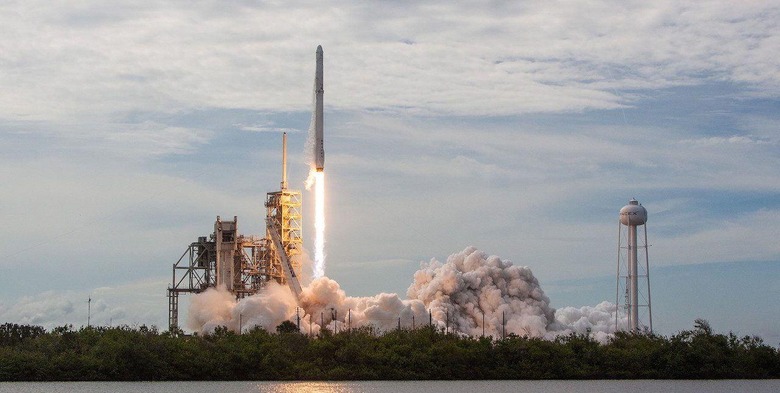 SpaceX has now achieved its fifth successful ground-based landing for its Falcon 9 rockets, but what makes this weekend's launch really special was that it was also the first time the rocket company reused one of its Dragon cargo capsules. The Saturday launch saw SpaceX tasked with delivering cargo and supplies to the International Space Station, but this time around it was with the refurbished capsule that had been used back in September 2014.
This special capsule was used on SpaceX's fourth resupply mission for NASA almost three years ago. Following its cargo delivery, it remained connected to the ISS for about a month before its return to Earth, where it was recovered from the Pacific Ocean. The real success for SpaceX here is showing that their capsule can used in multiple launches, just like their rockets — along with the fact that it's the first time a vehicle has been repeatedly sent into orbit by a private company.
This time around the capsule was loaded up with roughly 6,000 pounds of supplies and equipment, including experiments to study the cardiovascular systems of fruit flies in low gravity and bone loss in mice aboard the ISS. The capsule is due to arrive at the space station around 36 hours after its launch. Once everything is completed, the plan is for it to be sent back to Earth to be recovered once more.
As for the Falcon 9 rocket, it wasn't a reused one this time around, but it achieved what could be considered a text-book landing at this point, touching down on SpaceX's Landing Zone 1 at Cape Canaveral, Florida after sending the Dragon capsule into orbit. The company now has 11 rockets that have landed upright either on ground or on a drone ship at sea, and it's well on its way to making every last piece of the rocket reusable.