SpaceX Falcon Heavy Rocket's Arabsat-6A Satellite Launch Was A Success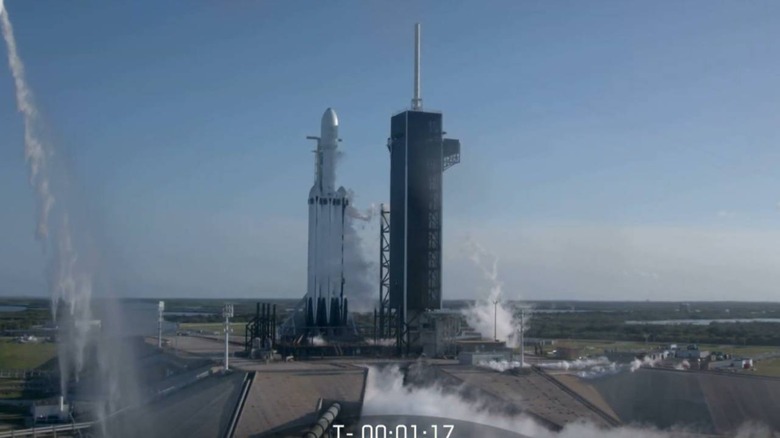 Humanity's most powerful rocket, the SpaceX Falcon Heavy, had a successful second flight today, the company has announced. This flight followed the first Falcon Heavy test launch in 2018 and involved the Arabsat-6A, a Saudi Arabian communications satellite. All three of the rocket's boosters safely landed on Earth; the side boosters for this launch hadn't previously been used.
The launch took place from Launch Complex 39A at NASA's Kennedy Space Center this evening. As with past launches, SpaceX livestreamed the launch; the video is available to watch any time below. The company also live-tweeted updates on the SpaceX Twitter account, where a number of images can be found.
The rocket's side boosters landed at the SpaceX Landing Zones 1 and 2 within seconds of each other, while the center core landed on the "Of Course I Still Love You" droneship located in the Atlantic ocean, the company has confirmed. This was a success following SpaceX's water landing in a similar maneuver last year.
The Falcon Heavy differs from the Falcon 9 rocket. As SpaceX explains on its website, this vehicle is the most powerful (operational) rocket currently in existence. The rocket can lift almost 141,000lbs into orbit, which is more than double the Delta IV Heavy, the next closest operational vehicle.
SpaceX confirmed this evening that the Arabsat-6A satellite, which will be used for communications, was successfully transferred into geosynchronous orbit. As such, this marks the first commercial mission for SpaceX's powerful rocket.