SpaceX Dragon version 2 will look like an alien spaceship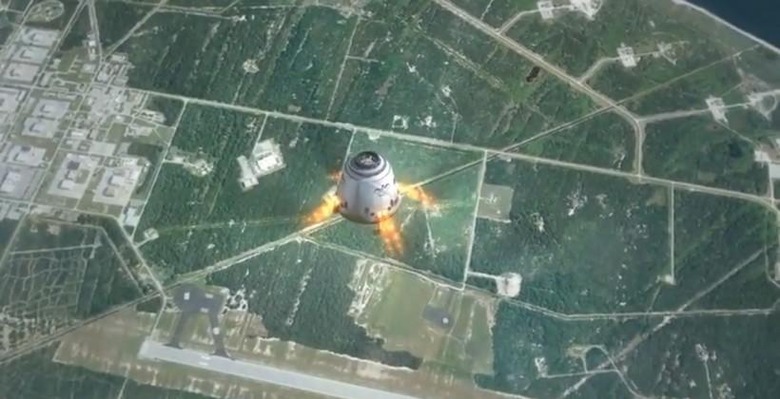 Elon Musk discussed the design layout of SpaceX's next version of the Dragon spacecraft and it's definitely going to attract stares. The second version of Dragon will be designed to land on the ground rather than in the water like its predecessor. Because of all of the design changes, Musk states that the next SpaceX Dragon spacecraft will look "like a real alien spaceship".
Musk told reporters that SpaceX Dragon part 2 will have big windows so astronauts are able to have a better view, and that there will be side-mounted thruster pods on the capsule. He also said that there will be legs on the bottom of the capsule that will pop out for "land touchdowns". He wants the capsule to be able to land on the ground instead of in the water. He states that he plans on unveiling the new design sometime later this year.
Musk also spoke with reporters yesterday about the SpaceX Dragon space capsule and the successful completion of its second cargo mission to the International Space Station. The SpaceX Dragon returned to Earth on March 26th, and made a safe splashdown onto the Pacific Ocean, around 214 miles off the coast of Baja California. The capsule brought back with it 2668 pounds of science samples and equipment.
SpaceX is also upgrading its Falcon 9 rocket. The rocket will be modified to be much more efficient. The new upgrades will improve its capacity by up to 60-70%. The rocket will also be equipped with more powerful thrusters that offer a 60% improvement over the old thrusters and will have retractable legs that will pop out and allow it to make landings on ground instead of the water. These new upgrades are speculated to be finished by the end of 2014. On another note, later on this year, SpaceX will start testing water landings for the Falcon 9 first stage. The water landings will provide SpaceX with the data and experience it needs to work on ground landings for the Falcon 9 first stage in the future.
[via Space.com]