SpaceX Dragon to launch Monday atop reusable rocket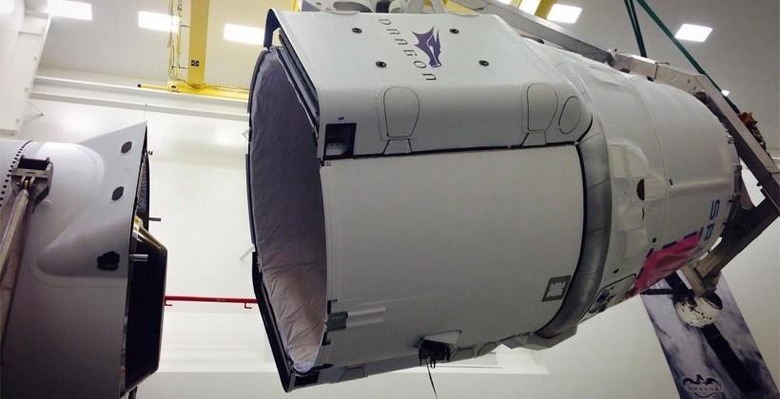 SpaceX has been working on a plan that would allow it to reuse the Falcon 9 rockets that push the Dragon capsule into space. The reason the company wants to reuse rockets is to save money and make it cheaper to get cargo and astronauts into space. Last summer, SpaceX tried to land one of its rockets on a platform at sea and failed with a spectacular explosion.
The company is set to launch another Dragon capsule today and this capsule will be atop another reusable rocket. The launch is set to take place at 4:33 pm EDT from Cape Canaveral in Florida. The mission will be the 12th for SpaceX under its $1.6 billion contract for resupply flights to the ISS.
This will be the third attempt by SpaceX to land the rocket on the floating platform in the ocean. An attempt to land the rocket for reuse in February was thwarted by high seas and bad weather. The weather is expected to be much better for this latest attempt.
Landing the Falcon 9 rocket for reuse is a secondary goal on the mission; the primary goal is to get the supplies safely to the ISS. Dragon should arrive at the space station 38 hours after liftoff. The spacecraft has four months worth of supplies onboard. NASA likes the ISS to be stocked for 6 months at a time and the ISS has only 4.5 months of supplies right now after an Orbital sciences rocket exploded last October and failed to reach the ISS.
SOURCE: Space.com