SpaceX Dragon detached from ISS to return home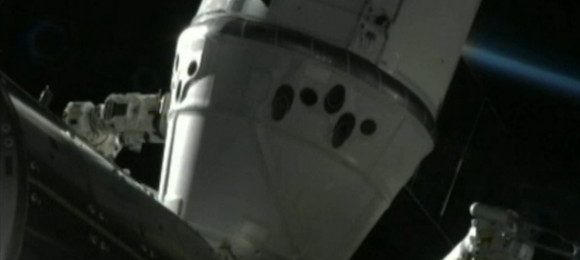 The SpaceX Dragon capsule has only one more task to complete before its historic mission to the International Space Station is complete and a resounding success. The Dragon capsule has been disconnected from the ISS in preparation to return to earth. ISS astronauts disconnected the Dragon capsule from the station early this morning.
The Dragon capsule was then moved away from the ISS using the robotic arm that captured it last week. The Dragon capsule will bring a heavier load home than it took to the space station to begin with. The inside of the capsule is packed with old equipment and scientific samples. Dragon is expected to splash down in the Pacific Ocean about noon Eastern time today.
The target location for splashdown is roughly 560 miles southwest of Los Angeles, California. SpaceX and its Dragon capsule has become the first private company to send a cargo ship to the ISS. Barring any incidents today, the return mission will also make SpaceX the only company capable of returning samples and major items to earth from the ISS.
[via ABC]