SpaceX Dragon cargo ship departs ISS packing scientific cargo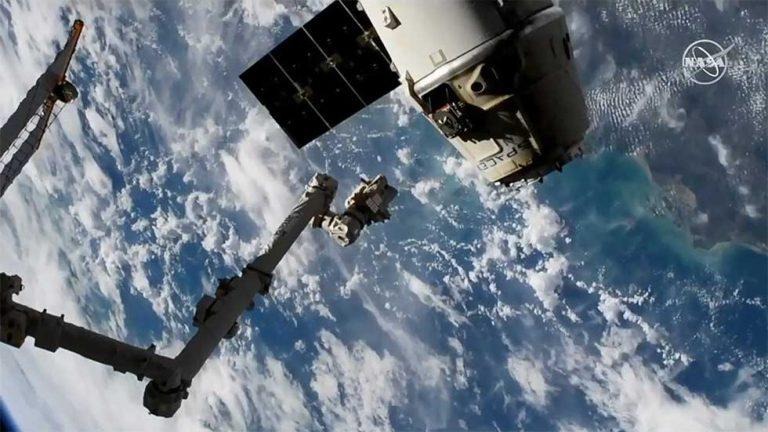 NASA has announced that a SpaceX cargo ship has departed the ISS. The spacecraft was released by the Canadarm2 robotic arm sending the Dragon on a course that will return it to Earth. Astronaut Anne McClain supervised the process from the cupola of the ISS.
Dragon moved itself to a safe distance from the ISS before performing departure burns to send it back to Earth. The Dragon spacecraft will make its fiery descent into the Earth's atmosphere and then parachute into the Pacific Ocean. Once splashdown is completed, the recovery will take place.
Dragon isn't coming home empty-handed, the spacecraft has a variety of space research that will be picked up by NASA engineers and distributed to scientists across the nation. Also, aboard is said to be ISS hardware to be extracted for analysis, refurbishment, or discarding.
Splashdown of the Dragon cargo vessel represents the end of a 36-day mission where most of that time was spent attached to the ISS Harmony module. Dragon delivered over 5,600 pounds of science materials and supplies to the ISS on December 8.
With Dragon departing, there are still four spacecraft attached to the space station, including a Cygnus cargo craft made by Northrop Grumman. SpaceX's next mission won't see another cargo craft head to the ISS, that next mission is an uncrewed demo of the DM-1 crew capsule.