SpaceX Crew Dragon suffered smoky 'anomaly' during recent engine test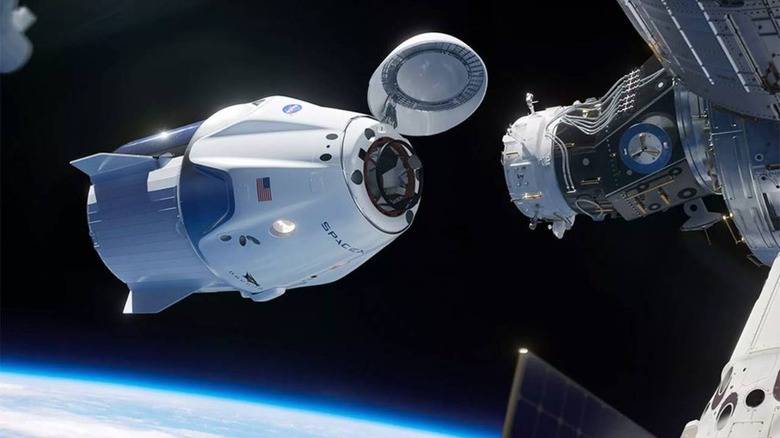 On Saturday, the SpaceX Crew Dragon spacecraft experienced an 'anomaly' during an engine test fire, according to the company, which resulted in a large plume of smoke appearing in Cape Canaveral, Florida. NASA has issued a statement on the matter, saying, "This is why we test." The Crew Dragon successfully traveled to the International Space Station in March and was scheduled to carry astronauts in July.
The event was noted by local publication Florida Today, which acquired multiple images showing a large body of smoke rising from the Cape Canaveral Air Force Station on Saturday. The 45th Space Wing and SpaceX both confirmed that an 'anomaly' during a Crew Dragon engine test fire was the cause.
The issue was 'contained,' according to a spokesperson, and no one was injured. In a statement, NASA Administrator Jim Bridenstine said:
The NASA and SpaceX teams are assessing the anomaly that occurred today during a part of the Dragon Super Draco Static Fire Test at SpaceX Landing Zone 1 in Florida. This is why we test. We will learn, make the necessary adjustments and safely move forward with our Commercial Crew Program.
In its own statement, SpaceX said it is investigating the issue. Florida Today claims it received unconfirmed reports that 'indicated the capsule was destroyed.' It's unclear at this time what kind of delay this event may introduce to SpaceX's work under NASA's Commercial Crew Program.
The private space company has been working on the Crew Dragon as a vehicle for transporting astronauts to the ISS from US soil; the company had planned its first crewed launch in July. Though the exact nature of this anomaly hasn't been detailed, it appears SpaceX was testing the Crew Dragon's SuperDracos engines when the issue took place.