Space Invaders Alarm Clock is pretty cute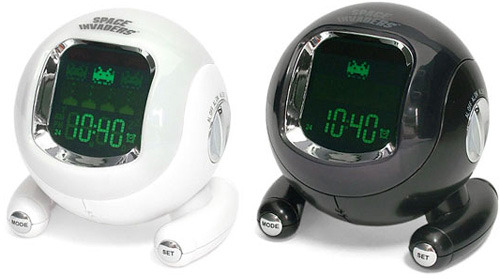 Okay, it seems like no one really knows a lot about this cute alarm clock, but if you're a diehard arcade game fan, then this Space Invaders Alarm Clock is quite simply a no brainer purchase. 
Made by Taito, the original makers of Space Invaders, this alarm clock acts pretty much like your standard alarm clock. In fact, it sports a digital clock, snooze button, and a calendar. It also has flashing lights and plays sounds from the actual game. Sounds pretty cool to me!
But the price tag does make one raise their eyebrows. Paying $79 for an alarm clock is enough to make you hope this thing fires lasers or, at the very least, let's you play a round of the old arcade game!
[via OhGizmo!]