Space Channel 5 VR launches later this month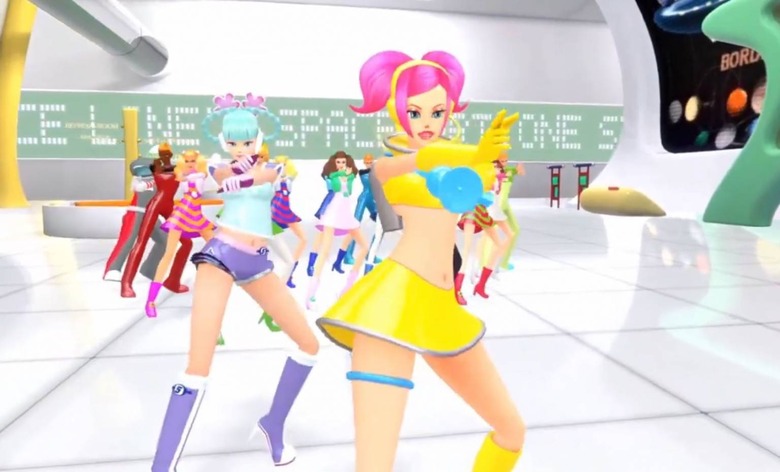 Space Channel 5 is a game series we haven't heard from in a long time, but it's about to get a revival on PlayStation VR. Today, Sega announced the release date for Space Channel 5 VR: Kinda Funky News Flash!, which will be launching on PS VR at the end of the month. When it arrives, it'll be the first Space Channel 5 game in 18 years.
Despite that long absence, the Space Channel 5 series has still made its mark on modern gaming, thanks to the fact that the game's main character, Ulala, has made cameo appearances in various Sega games. Space Channel 5 VR is being created by members of the original development team, developer Grounding Inc. revealed in today's press release, but it didn't get into details about just how much of the old team is returning.
In Space Channel 5 VR, you'll play as a rookie reporter joining Ulala. Given its focus on rhythm and dancing, Space Channel 5 seems particularly well-suited for VR, and indeed, Grounding Inc. says that you'll be using the PlayStation Move controllers to dance and pose alongside Ulala as you play.
Outside of Space Channel 5 VR's story mode, there's also an arcade mode that will help new players gain their footing. It'll be joined by a trial dance mode that will act an endurance and exercise mode by tasking players to complete 100 dances in a row. Keeping with the theme of exercise, players will also be able to track the amount of calories burned as they play.
So, by the end of the month, we'll have a new Space Channel 5 game on the shelves. Though the game will be a PlayStation VR exclusive at launch, Sega also has plans to bring it to Viveport, Steam VR, and the Oculus Quest at some point in the future. Space Channel 5: Kinda Funky News Flash! is out on February 25th and will run $39.99.