South Park: Phone Destroyer card-based mobile game is available now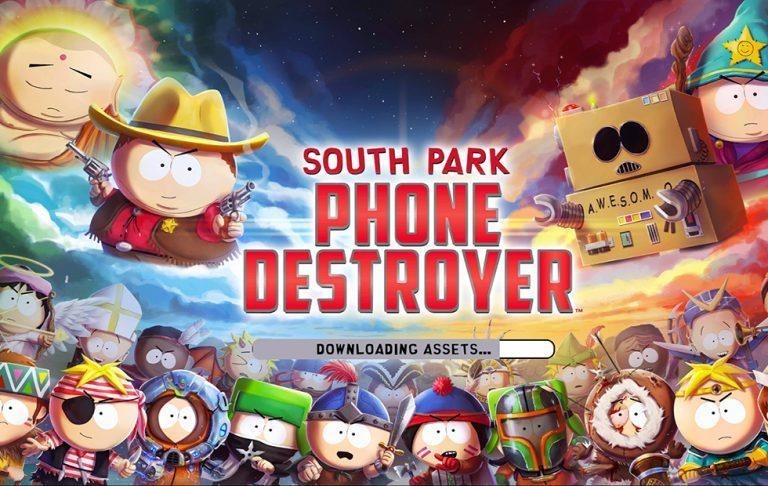 The big South Park game on everyone's mind right now is The Fractured But Whole, but it's not the only option this season. Another South Park game has been released, this one for mobile devices, and it is called "Phone Destroyer." No, it won't destroy your phone, though it may use up hours of your precious time. Phone Destroyer is a real-time strategy game with PvP battles and collectible cards.
Phone Destroyer brings all of the recognizable South Park characters together in a game that is meant to be played on your phone. In addition to the PvP battles, Phone Destroyer features a single player story mode, which was developed by the Ubisoft Studio RedLynx. The collectible cards play a big part in this game, and players can get more of them by playing with friends.
The game opens with an amusing warning about in-game purchases, then snowballs into an introductory video introducing the storyline for the game. Unlike "The Fractured But Whole," Phone Destroyer revolves around an old west theme, beckoning the player to 'put on some cowboy sh*t' and get started.
The game was designed in a way that best utilizes a phone's design, such as having the player receive calls from Cartman that pop up with the same type of dialer screen you'd see when receiving an actual call. Dialogue is delivered in iOS-themed messages, while gameplay includes a lot of card swiping.
Given that this is a South Park game, it's no surprise that the game is offensive from the start, so keep that in mind. The game is free to download from iTunes and Google Play; as mentioned, there are in-app purchases that can be made if you're feeling so inclined.
SOURCE: South Park