'South Park: Fractured but Whole' video shows off 15 mins of gameplay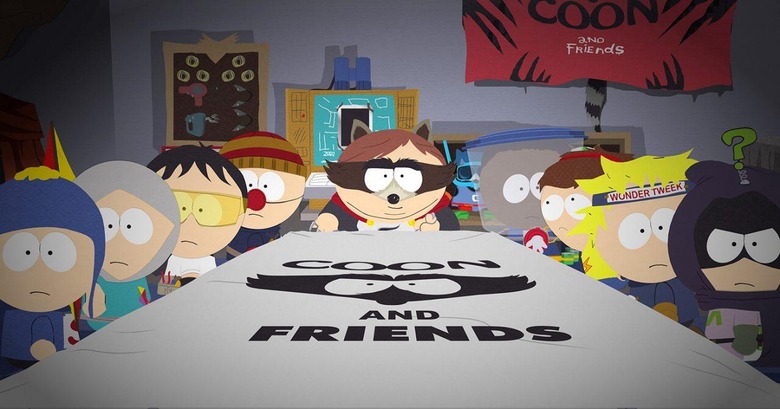 In case you forgot, there's a new South Park video game in the pipeline, and as of late last month we finally started getting details about it. Called "South Park: The Fractured But Whole," the game will be available on Xbox One, PlayStation 4, and PC, and is a sequel to "The Stick of Truth." You won't be able to get your hands on the game for a few more months, but ahead of its release is a new video showing off a solid fifteen minutes of gameplay footage.
The gameplay footage comes from the folks at IGN; it shows pre-alpha gameplay from the PS4 version. The game is exactly what you'd hope it is — a playable version of a crazy, crude, irreverent South Park storyline that kicks off with searching through Cartman's things. Watch the video below if you want to see it for yourself and don't mind some early-game spoilers (and, it should be obvious, the video is very NSFW).
The game seems to revolve around the player creating their own version of a superhero and prowling around South Park with your buddies, exploring new places and finding new characters. When nighttime comes, though, the city's villainous underbelly arises and the superhero you've crafted will have to kick into gear to save South Park and its inhabitants.
"The Fractured But Whole" is available to pre-order now for the three aforementioned platforms, with Standard, Gold Digital, Steelbook Gold, Collector's, and Collectibles all being up. The Standard edition costs $59.99, and will be available to buyers starting this upcoming December 6. Those who preorder will get a copy of "The Stick of Truth" for free.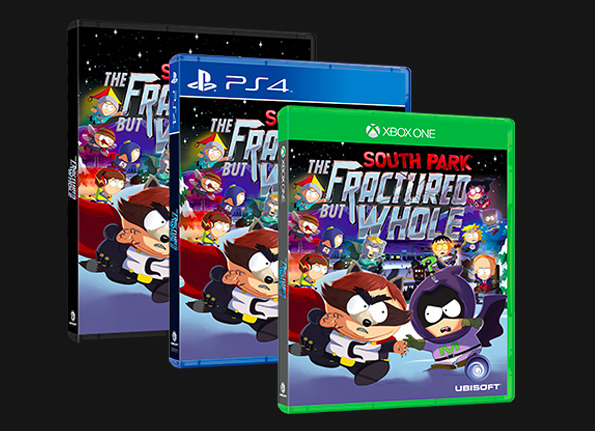 SOURCE: IGN