Source Claims iPhone 5S And 6 Have Landed At Chinese Suppliers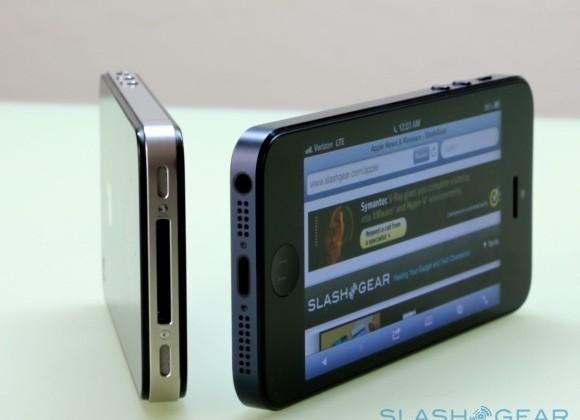 Rumors of the next-generation iPhone have been swirling for a while. According to the rumors, we could see two different new iPhone models this year and possibly a third. Rumors continue to point to an iPhone 5S, iPhone 6, and an iPhone Math (or iPhone+). Naturally, Apple is offering no official comment leaving speculation and Chinese manufacturer sources to stoke the fires of geek lust.
The latest rumor that has surfaced this week comes from a post on a Chinese blog. According to the poster, the iPhone 5S and iPhone 6 have shown up Apple suppliers in China. The post was made to Chinese website Sina Tech where the user Old Yao claims that his friend at a supplier has seen both models. Yes, my best friends, cousins, boyfriend, knows this guy that says the iPhone 5S is in production. Insert grain of salt here.
Anyhow, Old Yao's buddy says that his source of the supplier has seen both models and says that the iPhone 5S resembles the current iPhone 5 and the iPhone 6 is thinner, longer, and wider. Analysts have previously speculated that Apple would launch an iPhone 5S in June or July.
The expectation is that the iPhone 5S will be very similar to the current iPhone 5 with a few improvements. One of the improvements tipped is a faster Apple A7 processor. It would be highly irregular for Apple to launch two iPhone models in the same year, yet that's what some expect with the larger screen version coming later in the year according to rumors.
[via CNET]