Soundcloud Go Offers Labeled, Ad-Free, Offline Music At A Price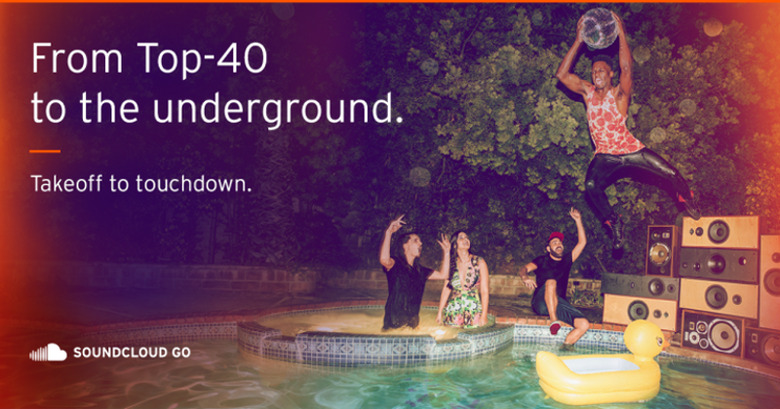 Soundcloud is probably not the first name that comes to mind when you think of music streaming. It is, however, the top dog, perhaps along with Bandcamp, when you think about indie music streaming. Today, however, Soundcloud is playing in the big leagues. It has just confirmed and announced its much rumored subscription tier, offering more serious subscribers a chance to take their music offline or listen without the interruption of ads. However, it also mark's the service's foray into record label territory, offering titles from the likes of Sony and UMG.
First, the good parts. In order to differentiate itself from the free tier, Soundcloud Go is offering two features that have become much desired when it comes to streaming services. The ability to take music offline, however, is limited to subscribers in the US. The feature allows users to download select tracks and play them later even without an Internet connection. They can do so manually for every track or set Soundcloud to automatically take liked music and playlists offline.
Ads have been Soundcloud's way to make money, both for itself and the creators publishing their music there. Like YouTube Red, Soundcloud Go waives the ads in exchange for a more stable monthly source of income. The company isn't yet detailing how the new monetization will work for content creators, but, for the basics, even offline plays will go towards a track's stats. Creators will still have the freedom to control where and how their content is made available.
Soundcloud Go also partially changes the face of the service. Most known for catering to the indie crowd, Soundcloud now ventures into territory occupied by the likes of Apple Music and Spotify. A few weeks ago, Soundcloud and Sony struck a deal, paving the way for this new direction. Now Soundcloud reveals that it also has licensing deals with UMG, Warner, and Merlin. How that will play out for long-time Soundcloud creators remains to be seen. Suffice it to say, the competition has just gotten tougher.
Soundcloud Go offers a free 30-day trial. After that, it will cost $9.99 if users subscribe via the Web or the Android app. Interestingly the fees are higher, $12.99 to be precise, if the subscription is purchased via the iOS app.
SOURCE: Soundcloud