Sound Egg Bringing HD Surround Sound to Modern Furniture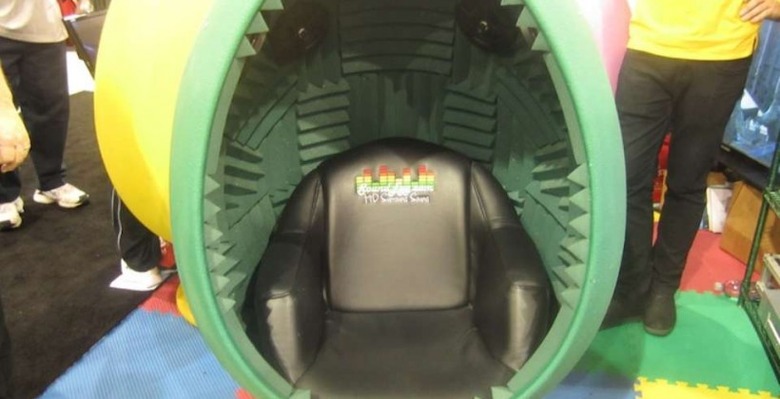 As we continue to scout the CES 2011 showroom floor, we came across an eye-catching furniture concept, the Sound Egg. The Sound Egg is fully customizable surround sound chair and comes in many configurations with some sporting connected HD TVs and both HDMI and RCA-out connectivity.
Pricing for the chairs depend on which features you're looking for. Their basic Sound Egg with 2.1 will feature a 2.1 amplifier, 5 speakers, 1 subwoofer, foam and an uncovered plastic seat and will retail for $1450. Their higher end 5.1 will feature a 5.1 amplifier in place of the 2.1 and will retail for $1850.
When ordering you can customize your color scheme with 11 different colored foam options and 3 shell options. The is currently shipping both the 2.1 and 5.1 systems.