Sophia skipping rope integrates smart tech into the handles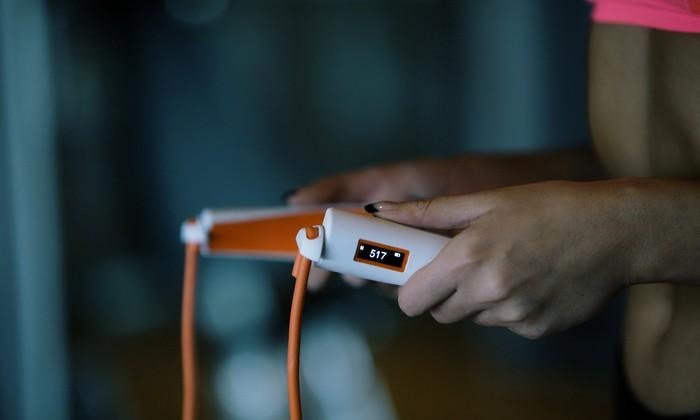 Quite a few products you use in everyday life have smart counterparts, and now the long-standing skipping rope (also called a jump rope) is counted among them. Sophia is a new smart skipping rope designed for fitness enthusiasts who want easily accessible data on their workouts, something facilitated by the smart technology integrated into the jump rope's handles. Some information is shown on a small integrated display, while the rest of it – things like calories burned – are shuttled to a paired smartphone.
Sophia has a typical skipping rope design with ergonomic handles that feature the integrated technology. There's Bluetooth connectivity for pairing with smartphones; both iOS and Android are supported, and there's both Health and Google Fit integration. The integrated battery has up to a one month lifespan.
The cord is made from polymer and attached to the handles with hinges, and there's a micro USB port on the end of the handle for charging the battery. The handles include a leather grip. Friends are able to compete against other friends that also use the Sophia jump rope.
FixFox, the company behind Sophia, is looking to raise €28,500 on Kickstarter, and things are just getting under way with 27 days remaining and €2,757 so far in pledges. Interested buyers will need to back the product with at least €29 to get one of the early bird units with a white/purple design. The skipping rope will start shipping to early backers in May of this year.
SOURCE: Kickstarter