Sony's SmartEyeglass Augmented-Reality Glasses On Sale In 10 Counties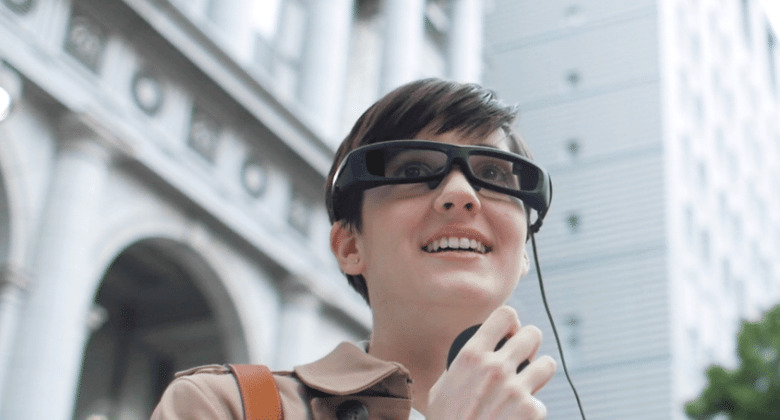 Just after Sony unveiled its SmartEyeglass augmented-reality glasses a few months ago, it was quickly labeled by tech media and critics as dorky, unfashionable, and tacky. Fortunately (or unfortunately?), Sony has decided to press ahead in the wake of the Google Glass experiment and release the headgear in 10 countries, starting this week. Labeled as a Developer Edition, the SED-E1 SmartEyeglass will set lucky purchasers back a steep $840. Just don't expect people to jealous of how cool you look while wearing it.
Not to be confused with the recent plethora of virtual reality headset announcements, including Sony's own Project Morpheus, the SmartEyeglass is purely an augmented-reality display. This means the lenses act as a kind of transparent video screens that can overlay information atop what you see of your surroundings. Prime examples could include navigation directions or a schedule of bus/train times.
While the AR headgear was already available for pre-order in several countries, this rollout makes the device available for purchase in Belgium, France, Germany, Italy, Japan, Netherlands, Spain, Sweden, UK, and the US Sales are open to any consumers in the US, Germany, UK, and Japan, while the in the other markets they're limited to business customers.
There's no doubt the SmartEyeglass is far from ready to appeal to the mass consumer market. But as Google Glass showed, there is still a lot potential for the technology among developers, and priced at $840, a steal compared to Glass' price of $1,500, it's a low barrier for entry for devs to see what they can do with the device.
VIA Venture Beat
SOURCE Sony