Sony's new VAIO P photographed in Hong Kong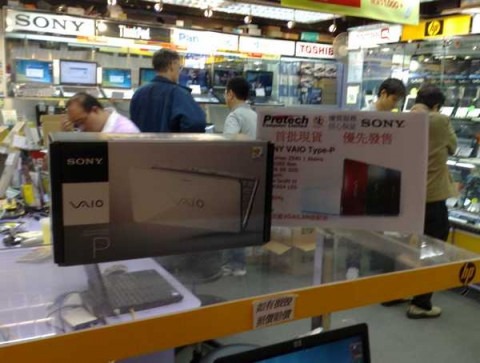 Just last week all knowingly false hopes of an affordable Sony VAIO P were extinguished as Amazon's UK site fixed what was reported as a typo. Now the portable device has been spotted on store shelves in Hong Kong complete with price tag.
The VAIO P is suppose to release in the US for about $1,000, which for a VAIO we would expect, but for a netbook is just overpriced. However Sony justifies this by saying its not a netbook, but an "ultraportable" notebook. It appears that in Hong Kong the VAIO P is simply costing a ton and not worth the money they are asking. For that price you can pick up a nice notebook and not deal with the portability aspect of this.
Store shelf tags over in Hong Kong are showing a price of $2,188.48 for the VAIO P with the best specs. There is no word for the low-end model, but this is a bit ridiculous. We are not completely sure how well a device such as this would do over in Hong Kong, but at that price the demand must be pretty high.