Sony's New 16MP NEX-3N Offers Professional-Quality Photos, Boasts Compact Design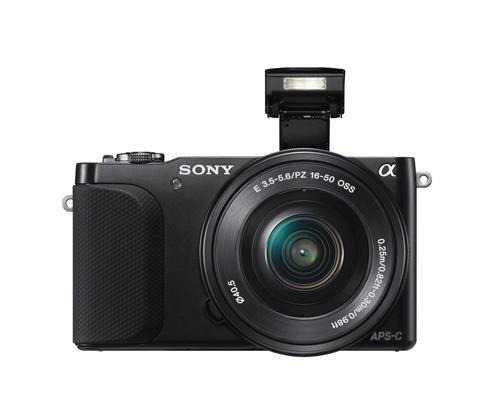 Sony has unveiled its new NEX-3N camera, which is touted as offering professional-quality images from a light, compact body. This super compact camera weighs 210 grams, and offers a variety of features, both in terms of hardware and software. Those who want the quality and many features of a dSLR without the hassle will likely find the NEX-3N an intriguing, attractive camera.
The NEX-3N is an E-mount camera with an integrated flash and 3-inch LCD display, which can be flipped 180-degrees for easier photography sessions in many positions. There's a zoom lever directly on the camera to make zooming easy when using a compatible lens, which can also be used to adjust digital zoom. Inside, users will find a BIONZ processor.
The ISO goes up to a high 16,000, and is offered in conjunction with hardware-level area-specific noise reduction. The noise reduction feature can be adjusted by the user for the best combination of sharpness and reduction; the best part, however, is that it can be adjusted for specific areas on an image. Sony boasts that low-light images still come out crisp with low noise in the absence of the flash.
The NEX-3N features an Exmor APS HD CMOS 16.1-megapixel sensor, as well as Auto Object Framing, which automatically determines the subject of a photograph and crops the image accordingly, producing a professionally framed image. Finally, the camera supports E-mount lenses, allowing for the creation of professional-looking blur effects without hassle. Telephoto, wide-angle, macro, and zoom lenses are all available.
No word on pricing yet.
[via Sony]