Sony's MLB 12 The Show will have cloud support on PS3, Vita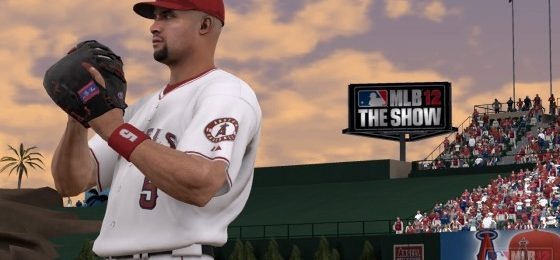 Whenever there's a new MLB The Show game, PS3-toting baseball fans are excited. They can't wait to get their hands on the latest roster, the always-improved graphics and control system, and the surprisingly fluid voice-over commentary. But this year, there's another reason to be interested in the new entry, and it has to do with the fact that the game is due out on two systems.
Aaron Luke, a designer on the game, has confirmed that users will be able to save their games to the cloud. This includes Franchise, Road to the Show, and Season modes. This means users can pick up where they left off at a friend's house, and they won't lose any data if their PS3 hard drive happens to malfunction. That's a pretty neat and handy feature.
There's another interesting part of this feature, though. MLB 12 The Show is also coming out on PlayStation Vita, and save data will be transferrable between the two systems. So Road the Show mode will actually be playable, well, on the road. The MLB "The Show" franchise has long been heralded as the most realistic baseball simulation series in the gaming industry. It's also been a favorite for Sony to showcase its new technology, including HD graphics, 3D functionality, and now cloud saving and PlayStation Vita compatibility. The game is due out on both platforms on March 6.
[via PlayStation Blog]