Sony's 2013 flagship said to feature 6-inch 1080p display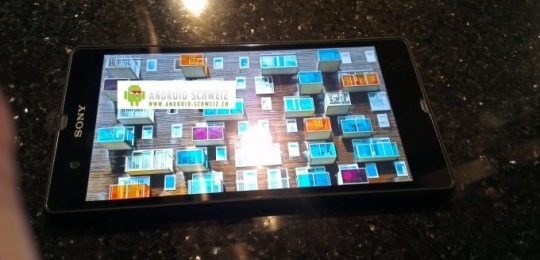 With the fanfare surrounding recent 5-inch phablet smartphone releases, it is only a matter of time before a smartphone wielding a 6-inch display hits the market. Now it seems that time might be upon us, with the latest news in the rumorsphere whispering about an upcoming Sony flagship phablet in 2013 bearing a 6-inch screen. This is in addition to the 5-inch Odin and Yuga (pictured) smartphones anticipated to hit the market early next year.
The rumor originates from IT168, a Chinese forum where a user leaked specs on three allegedly upcoming smartphones, one of which boasts some outstanding specs, the "Xperia 6." Assuming the information is correct, this phablet will officially be treading into tablet territory with a huge 6-inch display offering 1080p HD.
The Xperia 6 is said to offer a 13-megapixel rear camera (no mention of a front-facing camera). Inside you'll find 3GB of RAM, 32GB of storage space with a microSD card for expansion, and a sizable 3,500mAh battery to power that massive display, which no doubt sucks up more than its fair share of power. The handset is said to support 4G LTE.
Also included in the leaks is a smartphone with a 5-inch 1080p display, a 16-megapixel rear camera, 3GB of RAM, and a 3,000mAh battery. This handset is expected to be announced in October. Finally, the last phone spoken of in the leak is a handset with a 4-inch display offering a 720p HD resolution, 1.5GB of RAM, a 12-megapixel camera, 16GB of internal storage space with a microSD card expansion slot, and a 1,800mAh battery.
[via Android Community]