Sony Xperia Z5 Premium uses 4K only in media, 1080p elsewhere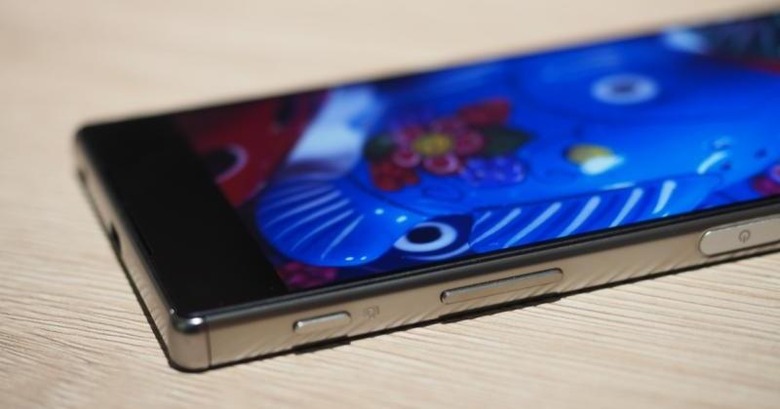 Sony might have struck gold when it announced the Xperia Z5 Premium, the world's first ever 4K smartphone, which also makes it the world's smallest 4K display, However, that adage about not judging books by covers might very well apply to screen resolutions as well. While the manufacturing feat of fitting a 4K display inside a 5.5 screen space is definitely laudable, its benefits apparently aren't as much. Sony has just confirmed that the smartphone only uses that 4K resolution when viewing images and videos.
Many early reviews and hands on of the Xperia Z5 Premium noticed the discrepancy between Sony's 4K marketing spiel and some actual visible results. When viewing multimedia, the screen did seem to utilize all 8 million pixels in all their glory. But when looking at anything else, the screen seems to descend to a noticeably lower resolution of 1080p. This resolution switching is definitely not something that Sony has mentioned anywhere during the unveiling of the smartphone. Well, at least until now.
Reaching out to phoneArena, Sony has this to say about the matter:
"Xperia Z5 Premium features a 4K display with a resolution of 3840x2160 pixels based on SID Standard and enables all video and image content to be enjoyed in 4K resolution. All other content is displayed at 1080P or lower resolution in order to optimise the performance and battery stamina for this device, ensuring you can enjoy the 4K resolution when you need it most."
The line of reasoning does make sense to some degree. Sony has always been bragging about the two-day battery life of its handsets, especially the high-end ones, which is admittedly a rarity these days. A 4K screen running at full resolution, however, would tax drastically tax the small battery, ending Sony's claim. To ensure that doesn't happen, the phone uses 1080p during normal usage and only switches to the higher 4K resolution where it matters the most, when looking at images and viewing videos.
On the other hand, it does raise the question of why have a 4K display in the first place. People, even experts, are still on the fence about 2K smartphone screens, making 4K even more questionable. Considering the tradeoffs, a 2K screen that is always running at 2K might be a more practical configuration. But then Sony won't have anything new to present to its smartphone faithful.
VIA: phoneArena