Sony Xperia XA Ultra also get its price knocked down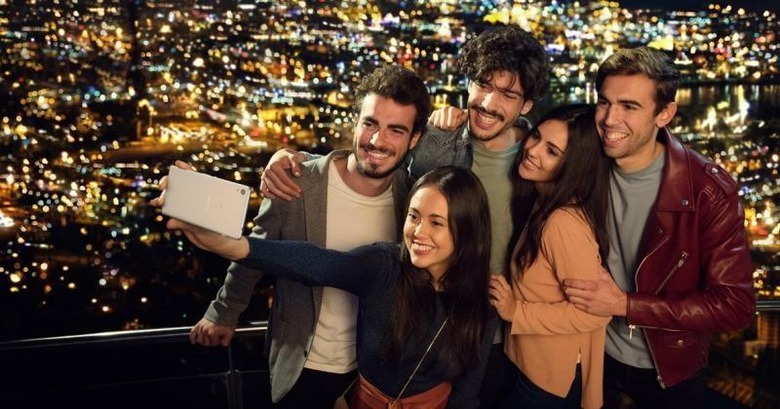 We may receive a commission on purchases made from links.
Fastest price cut ever. Barely two weeks in the US market (not counting the pre-order period), the Xperia XA Ultra is already getting a price reduction in the market. And a considerable some to boot. This seems to be Sony's new pattern, launching a smartphone with an inexplicably high price tag, only to pull down the numbers immediately afterwards. While late adopters will probably not complain, it does paint a rather suspicious picture of Sony's smartphones. Which is somewhat unfortunate given how the Xperia XA Ultra might not be that bad for what it was designed to do: make taking wefies/groufies better.
There's no getting around the fact that the Xperia XA Ultra is a giant, mid-range phablet. The Helio P10 MT6755 isn't exactly MediaTek's champion race horse, and the 3 GB of RAM is 1 gigabyte shy of high-end. The Full HD screen is going to be decent, not spectacular, but considering this is Sony we're talking about, the panel is at least presumed to be good.
The phablet makes up for those with its selfie-focused features, not least of which is the 16 megapixel front-facing camera. Yes, 16 megapixels on the front. That comes with OIS and its own flash, plus an 88-degree wide angle lens. That makes for better groufies than selfies. Even the large 6-inch screen is designed to be able to see more people crammed inside the box. Somewhat ironically, the 21.5 megapixel main camera lacks optical image stabilization.
Given those specs, the original $370 price tag may have been too much to swallow for some. Rejoice, those still interested in getting the phone! The Xperia XA Ultra is now only $298.48 on Amazon. Not only is that unlocked, but also comes with a free 64 GB microSD card. It remains to be seen if this price cut will save the Xperia XA Ultra from the same lukewarm reception that its older siblings have been receiving in both market and reviews.