Sony Xperia X Premium tipped to be first HDR display phone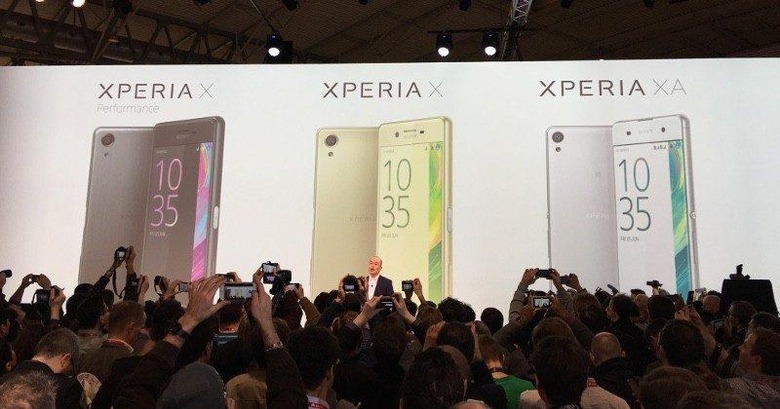 Sony may have just redefined its Xperia brand to encompass more than just smartphones, but that doesn't mean its limiting its number of Xperia models. In fact, sources are claiming that the OEM is about to unleash a fourth "Xperia X" model. After the base Xperia X, the beefier Xperia X Performance, and the more budget-friendly Xperia XA comes the Xperia X Premium. If that name reminds you of the Xperia Z5 Premium, then you'd be correct. It takes after its "predecessor" not by having a 4K screen but by having the first HDR screen on a smartphone.
The Xperia Z5 Premium is truly one of a kind. It is the first, and so far only, smartphone in the market with a 4K display. There's probably still no practical benefit to that kind of high-res screen, since no one else seems to be eager to jump into the same game as Sony. It is, however, still an interesting experiment for a smartphone.
The Xperia X Premium could also be an experiment like it. This time, however, Sony has dialed the resolution down, actually way down, to 1920x1080 Full HD. Instead of boasting about pixel densities, the 5.5-inch screen will instead boast about how bright it is. The Samsung Galaxy S7, one of the best in the display category, claims to have a brightness of 855 nits. The Xperia X Premium? According to sources, it will go for 1000 nits (which some brand as HDR1000), even 1300 when pushed to the max.
As an HDR display, it will already go beyond the basic 256 shades of color on most LCD screen, up to 1,024. Contrast ratio is expected to be around 2000:1 and refresh rates can go up to 120 Hz. In short, Sony is aiming for UHD TV features, sans the 4K resolution. Interestingly, the screen won't be made by Sony alone but in cooperation with Japan Display Inc, more known as JDI.
The rest of the Xperia X Premium's specs will be similar to that of the Xperia X Performance, meaning a Qualcomm Snapdragon 820 and 3 GB of RAM, among other things. Given the close similarities especially in the name, there's a high chance consumers will confuse the two. Sources have no information on when this reveal will take place.
VIA: Phone Radar