Sony Xperia X Performance, Xperia X now available in the US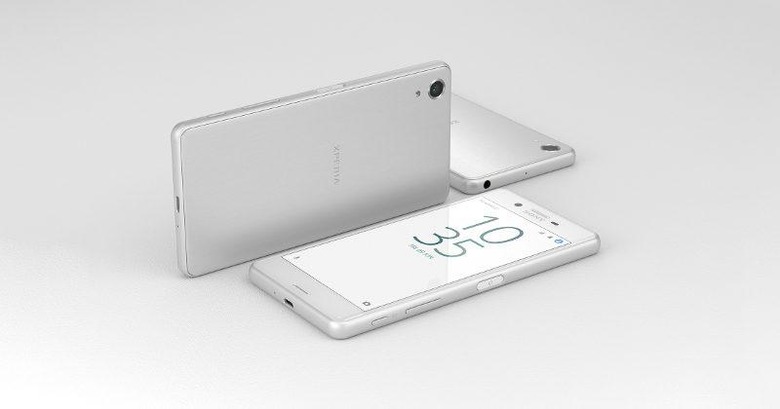 Say all you want about Sony, but one thing you won't be able to fault it for is not being persistent. Despite garnering not so stellar reviews, the company is still pushing its latest and admittedly its greatest to the US market. Following the main Xperia X model, the higher end Xperia X Performance, as well as the striking Xperia XA are now both available in the US, unlocked from various retailers. Now to wait and see if the market will be changing its tune to a more favorable melody.
Despite sounding more like a "plus", the Xperia X Performance is actually Sony's real flagship, as it bears the more premium specs. Well, almost premium specs. Unlike last year's Xperia Z5 Premium, it doesn't boast of a screen more than 1920x1080 in resolution. It does have the latest Qualcomm Snapdragon 820, versus the Xperia X's Snapdragon 650, though disappointingly paired with only 3 GB of RAM. What the Xperia X performance is all about, however, is the camera, that large 23 megapixel sensor, with the company's touted Predictive Hybrid AF. The front is no slouch either with a 13 megapixel shooter.
The Xperia XA is equally interesting despite not being top of the line. The 5.0-inch 720p smartphone is definitely more handy and has a design that emphasizes that. But its most noticeable feature is one that you won't actually see: bezels. The smartphone's edge to edge screen definitely gives it a more handsome facade than its siblings. The choice of an octa-core MediaTek Helio P10 (MT6755) is also curious. That goes with 2 GB of RAM and 16 GB of internal storage.
The Sony Xperia Performance goes for $699.99 and comes with a free 128 GB microSD card, a price that many have criticized for being a tad too much. The Xperia XA is unsurprisingly less than half of that at $279.99 and also comes with a free memory card. Both smartphones are now available from Amazon, Best Buy, B&H Photo, and Reagan Wireless.