Sony Xperia X concept software launches in Europe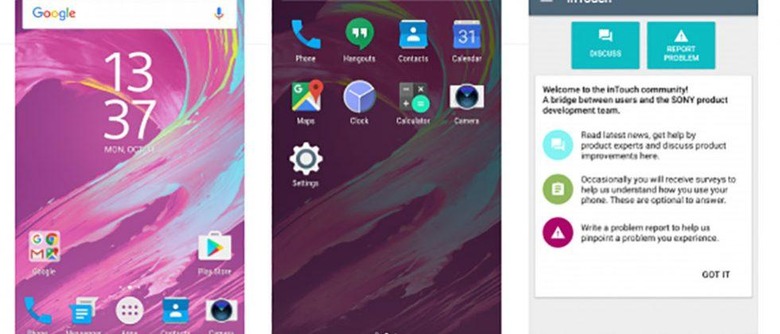 Last summer Sony launched a program that it called "Sony's Concept for Android" and it was a crowd sourcing program to explore new ideas for software innovation. During the program Sony maintained close dialog with the Xperia community to develop the software concept. Sony says that the program established a more open development workflow with customer feedback and real-time usage data to ensure that the software being developed had the things in it that the users wanted most.
That software is now available for Xperia users to download in Europe. To use the software, anyone who downloads will need the Xperia X smartphone. Sony says that Concept for Android gives it the chance to explore and test ways for people to work and communicate with its mobile devices.
The latest concept software features a peek at features that will be part of future Xperia products. It uses Android 7.0 Nougat with features like multi-window support and improved notifications. The concept software gives access to the intouch community with access to software engineers and the opportunity to impact development and future software releases.
Sony is calling on users to let its developers know if a feature or app isn't working for their needs so that the experience can be improved. Right now only Xperia X users in Europe can get the software. To install you need to download the Concept Installer from Google Play and then follow the steps to install the software. Sony notes that there might be some market or network exceptions but doesn't specifically spell any of those out. There is no word on the software coming to areas outside Europe at this time.