Sony Xperia with eight cameras detailed in new leak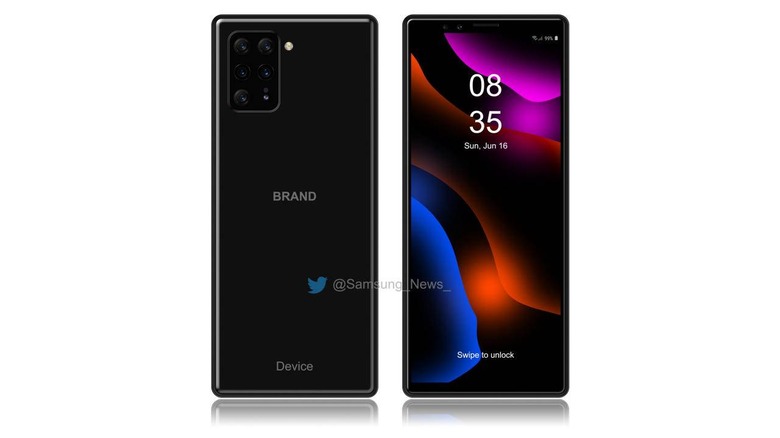 Sony has been regularly criticized for its dismal cameras on its own phones while providing competitive imaging sensors to its competitors. Sony's top brass has promised things will change now that its mobile and imaging businesses are under a single roof. It seems that the company might go to the opposite extreme and equip its next phone with not four but six different cameras. With dual front cameras, that makes a total of eight sensors in one phone.
One reason why phones resort to having multiple cameras is that a single sensor and lens are pretty much limited by space. Instead of interchangeable lenses on dedicated professional cameras, smartphones have a different camera for different purposes. In that context, Sony's rumored strategy may make some sense but it still sounds ridiculous by smartphone standards and looks the part as well.
According to Max J, a.k.a. @Samsung_News, a still unnamed Sony phone will bear two cameras on the front and six on the back. The front will have a 10 megapixel sensor and a 0.3 megapixel 3D Time-of-Flight (ToF) sensor. More interesting, however, are the sensors on the other side.
Of the six, one is a 0.5 megapixel ToF sensor while the other five have 20, 8, 48, 12, and 16 megapixel sensors. All of those have f/2.4 aperture lenses but the 48 and 12 MP cameras have dual apertures, allowing them to switch between f/1.2 and f/2.4.
If that sounds rather excessive, it probably is so. Sony has yet to prove that it can actually compete with the top smartphone cameras in the market. Asking users to pay extra for five lackluster cameras will be asking too much faith even from fans.