Sony Xperia M5, C5 Ultra puts the focus on photos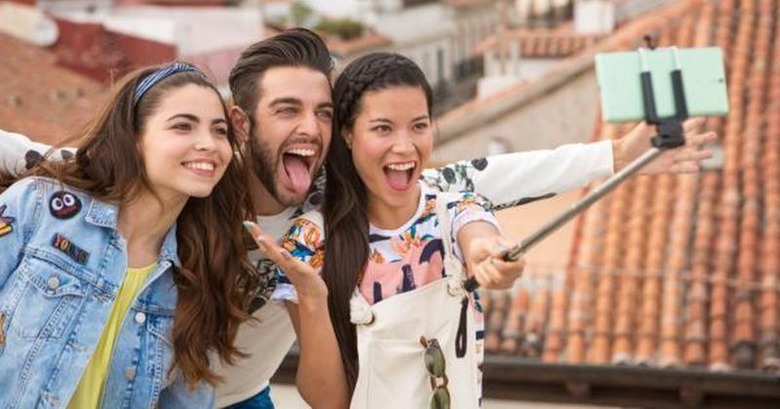 True enough, Sony did have something in store today, but sadly, it's not a better Xperia flagship. Then again, for some people, these two smartphones might very well be, especially since the OEM doesn't seem to budge away from 1080p screens anyway. But what really makes the Xperia C5 Ultra phablet and the somewhat higher end Xperia M5 special is their cameras. Or, as you might have guessed it, their front cameras, with both smartphones sporting 13 megapixel front facing shooters for the ultimate selfie.
Let's start with the Xperia M5. When Sony talks about its camera, you'd almost think it was actually a new flagship. For example, the rear camera boasts of a 21.5 megapixel Sony Exmor RS sensor with an F2.2 aperture and Hybrid AF, capable of 4K video recording. The front camera, on the other hand, has a larger than normal 13 megapixel sensor. And although it lacks the "Aqua" in its name, it is just as tight as, say, the Xperia M4 Aqua, boasting of an IP68 rating, the highest in the industry.
Once you get past that, however, you do see the Xperia M5 for the mid-range smartphone that it is. The 5.0-inch Full HD, for example, might not be to everyone's tastes, but it is admittedly handy and promises crisp pictures with the usual Sony display tech. Running the show is MediaTek's Helio X10, a 64-bit octa-core running at 2.0 GHz, assisted by 2 GB of RAM. It's no Qualcomm, but it's not likely to overheat quickly either. The battery is somewhat decent at 2,600 mAh, but Sony still promises 2 days of usage as always.
The Xperia C5 Ultra is a slight step down in some aspects but also up in others. The up is mostly with the screen size, a large 6.0-inch 1920x1080 Full HD screen. This time, both front and back cameras are almost equal, with the same 13 megapixel sensor. Well, almost. The front one, however, was clearly designed for self photography with its 22 mm wide angle lens. It also has a soft LED flash, just like the camera on the back.
The processor on this phablet, however, is a less powerful 1.7 GHz octa-core CPU, along with 2 GB of memory. Battery is quite huge at 2,930 mAh. Unlike the Xperia M5, however, this one doesn't boast of water proof abilities.
Both smartphones' internal storage is left unsaid but Sony notes that a microSD card slot is always available for up to 200 GB more. As for the "something gold" that Sony was teasing last week, it's probably nothing more than the gold color option for the Xperia M5. The Xperia C5 Ultra's special color, on the other hand, is mint. Both smartphones also come in black or white options. The two start their retail trek in emerging markets in August.
SOURCE: Sony