Sony Xperia C6 Ultra phablet leaked with a 16MP front cam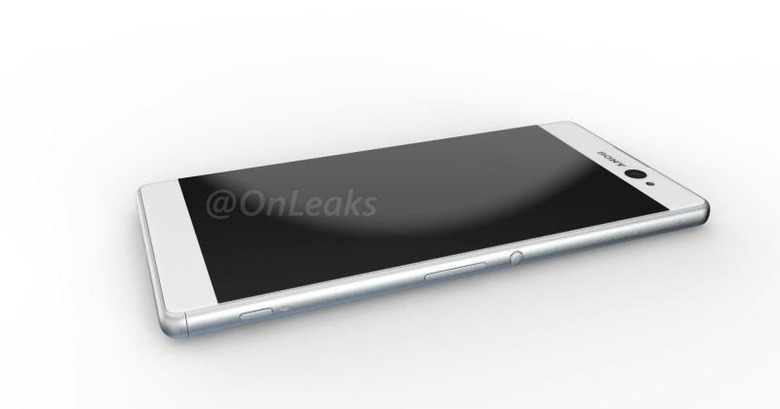 Al most anyone and everyone is about selfies these days. Well, maybe except Leica. Most smartphone makers, however, have at least one, maybe even more, selfie-friendly model in their lineup. Sony, whose name was, and partly still is, synonymous with digital photography, is no different. It seems, however, it saved its selfie aspirations not for its new premium Xperia X flagship line but for the Xperia C6 Ultra, a mid-range tablet that boasts of a 16 megapixel front camera, one of two largest selfie cameras on a smartphone so far.
To be fair, the OPPO R9 beat it to the punch last March. That new flagship from the Chinese OEM also boasted of a 16 megapixel "Pegasus" front shooter. That said, Sony does have a bigger reputation in the smartphone market and a more internationally familiar name, which could do wonders for visibility and marketing. Coincidentally, both the OPPO R9 and this Sony Xperia C6 Ultra are 6-inch phablets.
The name "C6 Ultra" isn't actually known yet, but considering the similarities with the Xperia C5 Ultra from last year, it's almost a sure deal. The design specs on this year's version, which was transformed into 3D renders, measured 164.2 mm x 79.4 mm x 8.4 mm, making it narrower but thicker than the Xperia C5 Ultra. The processor is a very minor bump to a MediaTek MT6755 (from last year's MT6752) while the rest of the specs pretty much stay the same. That means a 6.0-inch screen that is still Full HD only, 2 GB GB of RAM, and 16 GB of storage.
So really, the biggest changes are in the cameras. Even the main one gets upgraded to a 20 megapixel sensor, which is now believed to be located in the usual top left corner of the rear, instead of an earlier rumored center spot. That front 16 megapixel camera, by the way, has its own LED flash, which you'd probably expect for a camera that high. The conspicuous camera is located almost near the center of the face.
As to when to expect the Xperia C6 Ultra, there's still no news on that. The name could change as well, if Sony is really committed to "redefining" the Xperia brand. Unless, of course, this phablet also sports some of the smart camera features that the Xperia X and its fellows flaunt. After all, it almost does look like a new Xperia X, so it might as well behave like one.
VIA: Nowhereelse.fr