Sony Xperia 5 flexes its camera and stretched display at IFA 2019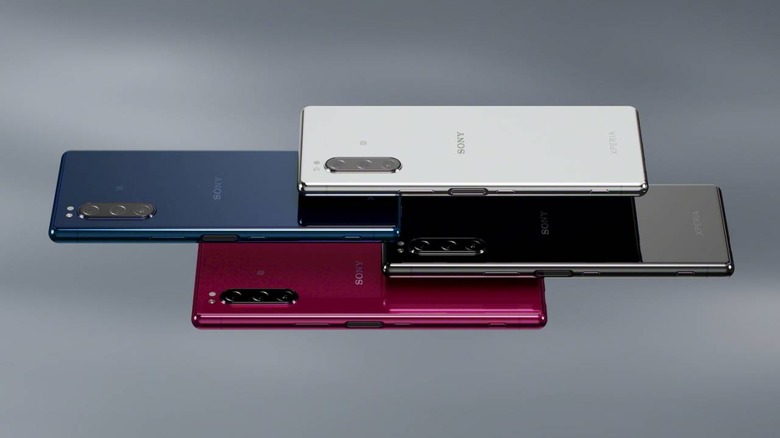 Today, Sony unveiled the Xperia 5, the latest in its line of flagship phones. In some ways, the Xperia 5 is a successor to another phone in Sony's lineup, as the company says that it brings "key technologies from Xperia 1 into a compact, stylish and sleek smartphone design." We're not far out from release either, as Sony is gearing up to launch this phone in October.
Since cameras are kind of Sony's thing, it should come as little surprise that the company led its announcement with talk of the triple camera array on the back of the Xperia 5. Comprised of three 12MP sensors, your main shooter will be a 26mm versatile lens outfitted with optical image stabilization. That's grouped with a 16mm super wide-angle lens and a 52mm portrait and tele lens as well.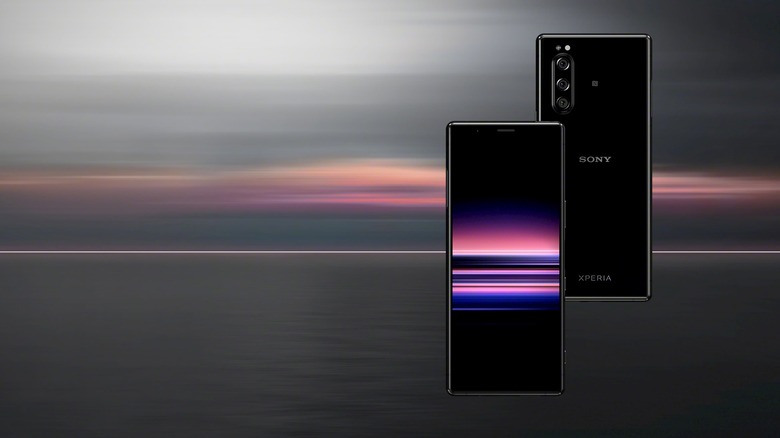 The camera on the Xperia 5 builds on the Eye Autofocus that was present in the Xperia 1 by allowing for burst shooting at 10fps Autofocus/Auto-exposure tracking. Cinema Pro is also coming along for the ride, allowing you to adjust settings like white balance and focus manually.
Of course, another key talking point for Sony is usually the displays on its phones, and it's no different here. The Xperia 5 is outfitted with a 6.1-inch 1080 x 2520 OLED display, which boasts a 21:9 "CinemaWide" aspect ratio. Sony taps into its Bravia TV tech to give the phone HDR remastering capabilities, and it's also paired with Dolby Atmos sound, so the Xperia 5 is definitely being pitched to entertainment enthusiasts here.
Other key specifications for the Xperia 5 include a Snapdragon 855 SoC, 4GB of RAM, Android 9, an 8MP front-facing camera, 128GB of storage (expandable via microSD), and a 3,140mAh battery that supports Sony's Xperia Adaptive Charging and Smart STAMINA modes along with USB PD fast charging. The Xperia 5 will be available in four colors – black, blue, gray, and red – and will launch in Europe first in October with pre-orders beginning next week. Pricing and launch information for other regions hasn't been shared yet, so we'll keep an eye out for more.