Sony XAV-AX7000 car receiver flaunts a fancier, more ergonomic look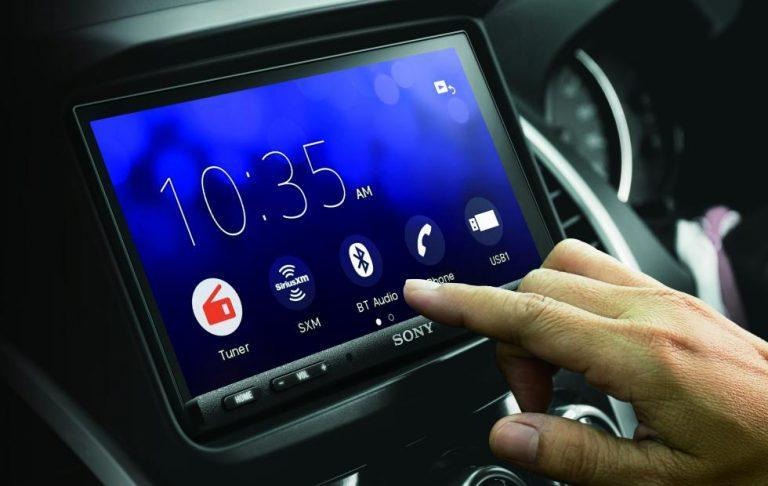 Cars are getting smarter but most of them require you to actually buy a new car. Not so, says Sony. All you really need is its new XAV-AX7000 CAR AV Receiver, presuming you can install a new head unit into your car, and you can pretty much get thee basic conveniences of having your smartphone displayed on your dash. And better yet, it's good looking as well and even has a dedicated button for your voice assistant needs.
Most car head units, even those with smart connectivity, have screens that sink into the thick bezels. The Sony XAV-AX7000, in contrast, has a 6.95-inch bezel-less capacitive touch screen that's fully flushed, flat, and elegant. It also has an aluminum key terminal for physical buttons to provide quick access to the most used actions. That includes a Voice button to summon your voice assistant of choice.
Of course, that'll all be moot if the head unit didn't connect with your smartphone. The XAV-AX7000 plays no favorites and supports both Apple CarPlay and Android Auto. And thanks to built-in Bluetooth, you can experience hands-free calling or audio streaming from your phone to the receiver.
The XAV-AX7000 is also a multimedia hub more than just an extension of your phone. With a 100W x4 built-in Class D amplifier, audio remains clean and crisp even in max volume. Sony's EXTRA BASS, formerly MEGA BASS, overcomes engine noise to deliver earth-rumbling, punchy sound. And with dual USB ports, you can have one smartphone connect for CarPlay or Android Auto and another phone just for playing music.
The Sony XAV-AX7000 Car AV Receiver will launch in North America in summer this year. No word yet on pricing though, but Sony promises that will come at a later date.