Sony WH-CH700N wireless headphones have AI noise-cancelling tech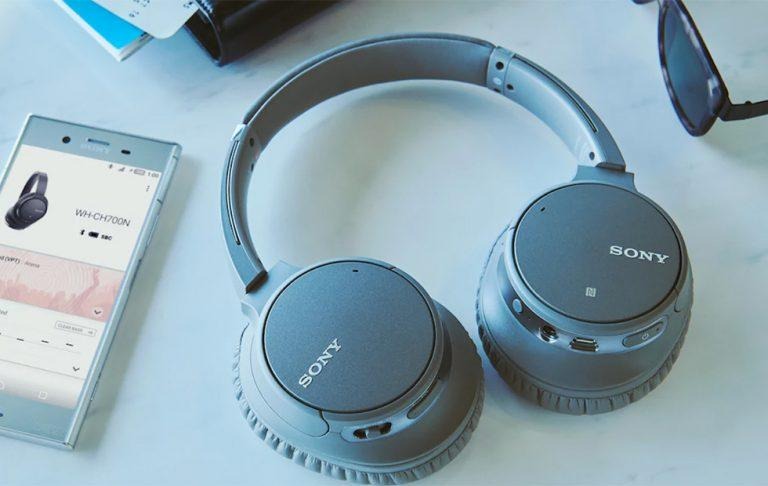 Sony has launched a new pair of wireless noise-cancelling headphones, the WH-CH700N. This model covers the needs of music lovers and business travelers, offering features that include an integrated voice microphone for calls and personal assistants, as well as noise-cancelling to block out unwanted ambient noises. Unlike many competing models, however, Sony has elected to use artificial intelligence noise cancellation tech.
Artificial intelligence noise cancellation (AINC) uses AI technology to analyze ambient noises and adjust the noise-cancelling feature for optimal performance. This makes the headphones particularly useful in noisy places like open work spaces, airplanes, or any place the user needs isolation from the surrounding environment.
Users can expect up to 35 hours of run time per charge, depending on which features they're utilizing, and there's fast charging support for getting 60 minutes of playback after 10 minutes on the USB charger.
The built-in voice microphone enables users to summon and use personal assistants in addition to making calls; Sony plans to push out an update for the headphones that optimizes them for Google Assistant in particular. It's unclear when the update will be available.
In addition to the AINC, Sony has packed Digital Sound Enhancement Engine (DSEE) into the WH-CH700N to increase the quality of compressed audio files. Other features include an expansive 7Hz to 20,000Hz frequency range, 20 Ohms impedance, a 3.5mm port for wired connectivity, and 40mm drivers. Sony is launching this model in India.