Sony Wena smartwatch puts traditional face on a smart band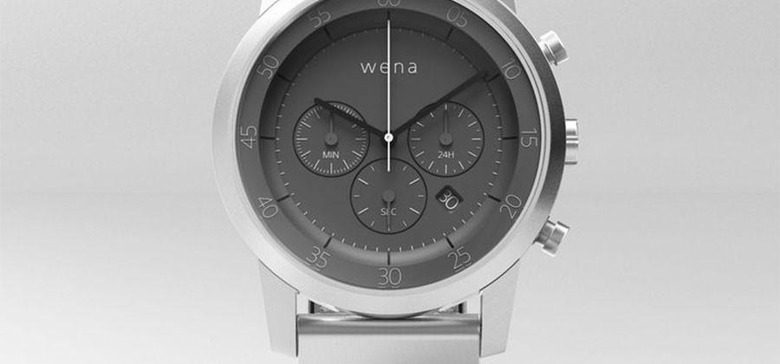 Over in Japan Sony has its own crowdfunding platform called First Flight that launched back in July. It's rather like the other funding sites we are more familiar with, Indiegogo and Kickstarter. Sony is using First Flight to drum up early orders for a new smartwatch that it plans to make called Wena. That very strange name stands for "wear electronics naturally."
One Wena watch looks like a normal watch with three small dials inside the larger face and no LCD. The Wena offers three features including a NFC wallet that is compatible with Felica standards in Japan. It gives notifications via vibration and a customizable LED light on the band. The Wena watch also tracks activity via an app only for iOS devices.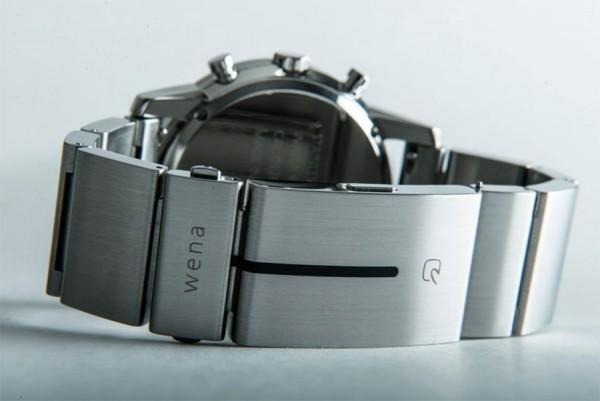 Sony plans to offer two versions of the watch with one called the Chronograph with three hands for hours, minutes, seconds, and three separate dials for those same measurements. The Three Hands version has only the standard watch face with no separate faces for time.
The Chronograph model promises to run for five years on a battery with the Three Hands for three years. The band with the vibrating function is good for a week per charge. This is more like a normal watch face on a smart band. Sony expects to launch the watches in March and April of next year with pricing starting at $275 for the Three Hands version in Silver with up to $576 for the Chronograph in black.
SOURCE: The Verge