Sony VPL-VW1100ES and VPL-VW600ES projectors support 4K content and upscaling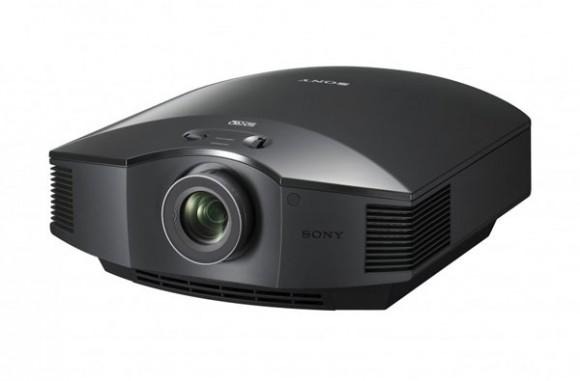 Sony unveiled new 4K home theater projectors at CEDIA this week that offer high resolutions and are aimed at custom installers. The projectors include the Sony VPL-VW1100ES and Sony VPL-VW600ES. The VW1100ES home theater projector supports 4K images and comes bundled with several other Sony products allowing users to take advantage of 4K viewing in home right now.
The projector is bundled with the Sony 4K Ultra HD Media Player (FMP-X1) allowing users to download, store, and play 4K video content from Sony's Video Limited 4K service. The projector is designed specifically for custom installation and promises 2000 lm of brightness. Sony says the projector is able to throw an image size of up to 200 inches diagonally.
The projector is fitted with Sony Iris 3 technology and supports up to 1,000,000:1 dynamic contrast. Projector also features a 2.1 times motorized zoom lens, expanded lens shift, and the ability to interface with home automation systems. The projector is also able to upscale standard resolution content to near 4K quality and supports full HD 3-D movies and TV films as well. The projector has a big price of $27,999.99.
The Sony VPL-VW600ES is another 4K projector recently unveiled. It's not as bright as the other projector, producing only 1700 lm of brightness, and has a 200,000:1 contrast ratio. The projector does support 4K resolution at 60 frames per second. It also supports standard full HD resolution content and 3-D video. The VW600ES has a 2.06 times powered zoom lens and has a built-in RF transmitter to work with 3-D glasses. The projector has a retail price of $14,999.99. It can be purchased in a package that includes the Sony 4K Ultra HD Media Player and an Xperia Z Tablet for $15,999.99.
SOURCE: Sony