Sony VAIO VGN-AR270 CTO Notebook With Blu-Ray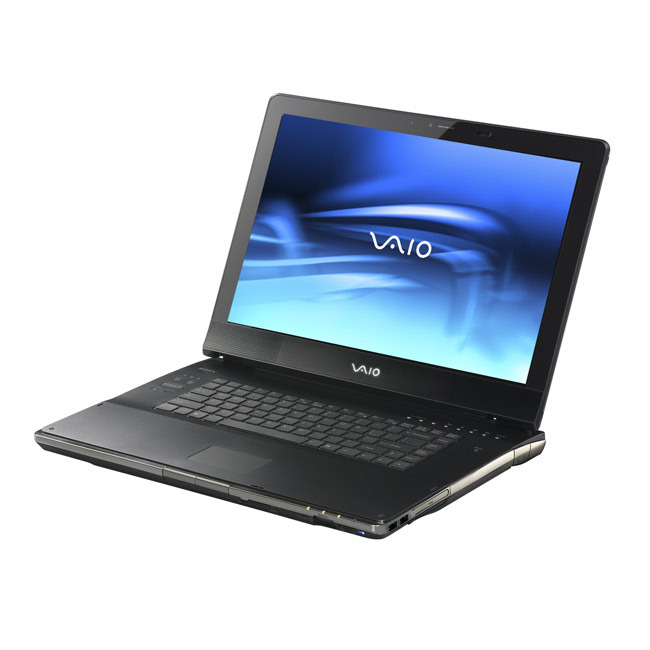 The Sony Vaio VGN-AR270 CTO is the optimal notebook for the mobile gamer. You can select up to an Intel Core 2 Duo (Processor 2.33ghz) for processing power and Sony advises Windows XP Media or XP Pro, of course, but it's optimised for Windows Vista when you want to make that change. This VGN-AR270 CTO series comes with optional Blu-ray support and it seems as though Blu-ray is pulling ahead in the competition but that could change tomorrow. The technology is worth buying regardless of who pulls ahead so lets continue.
This powerful VAIO comes with a fast ATA hard drive, DDR2 up to 2GB memory, a NVIDIA GeForce Go 7600 GT or 7600. Speaking of graphics, it also features VGA out, HDMI out, and S-Video out. The drives can be customized from DVD±RW all the way to Blu-ray. The screen is a stunning 17" (1920 X 1200) widescreen displays, so your dvd and Blu-ray movies can be viewed as the director intended with Full HD 1080p. This VAIO features the XBRITE LCD technology so it delivers solid blacks and vibrant colors that don't blend during fast, live, and spontaneous movements.
The VGN-AR270 also features a built in camera with zoom and a microphone so you can chat, AIM, and use the video capabilities. This laptop has an estimated battery life of 1.5 to 3.0 hours, a 80GB HDD, and it weighs 8.4 lbs so overall it's a worthy notebook from Sony. The standard features include Bluetooth, ethernet port, wifi, FireWire, USB 2.0, card slot, and a place for your memory stick. Another must have feature is the glare filter and anti-reflective coating and Sony doesn't fall short with the VAIO VGN-AR270 (CTO).
Price: $2589.99+
Sony VAIO VGN-AR270 CTO NoteBook [Via: Sony.com]