Sony VAIO UX490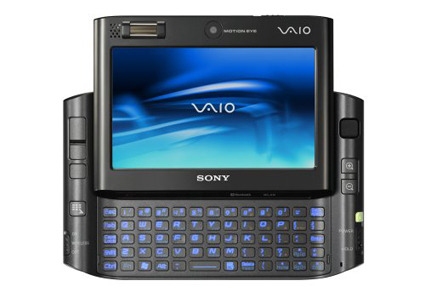 Sony will be releasing their latest addition to their VAIO UX line here in the US soon. The updates include Vista Business and a new Intel Core 2 Solo processor.
Other than that you will be hit with 48GB of SSD storage, which is probably where most of the $2500 price tag comes from, but should make the battery life better than HDD based models. The new processor operates at 1.2GHz which if I recollect right means you also get a bit of a speed boost.
They are even being kind enough to bundle the Bluetooth GPS receiver with the device. One of the few downsides is that it is still only equipped with EDGE support for WWAN access. You can expect this one to drop next week for the aforementioned price of $2500.
Sony set to release the Vaio UX490 UMPC [via boygeniusreport]