Sony unveils world's first 4K home cinema projector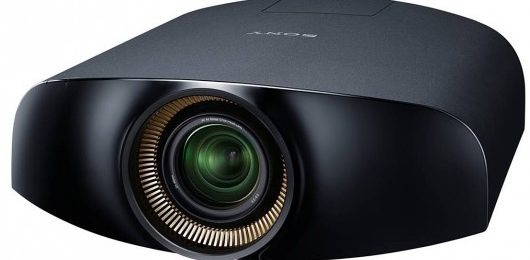 Sony has unveiled the VPL-VW1000ES, a new super high definition projector that's the world's first to offer home theaters 4K resolution, which is four times that of Full HD 1080p. The Sony VPL-VW1000ES projects a 4096 x 2160-pixel resolution or over 8.8 million pixels for image clarity that brings a truly immersive visual experience.
If you thought 1080p was already excellent, then you have to see 4K. According to Sony, with its 4K resolution, you can sit closer to the screen without seeing any image degradation or the "screen door" effect. Unlike 1080p, you can view 4K projections without any issues when sitting within the distance of three times the height of the picture.
The Sony VPL-VW1000ES not only projects 4K video, but also can upscale SD or HD content to 4K resolution. It also supports 3D content, but Sony has opted for active shutter 3D technology, which would require a separate pair of USB-chargeable 3D glassses. But to be among the first to see the Sony 4K difference in your living room, you'll have to fork out £16,799 or about $26,000.
[via Gizmag]